Like each morning, Cindy woke with an oversized butt plug installed filling her ass and a cunt sized dildo left inside her. She knew she was lucky her family insisted on it. She was called into the bathroom by Mom who heard her stirring.
Mom had a heavy period and was to have Cindy wear it all day. She had Cindy sit in the tub legs crossed. Mom stood over her and let it all flow onto her daughter's hair, head, and body, she was covered, Cindy enjoyed the concept. She stood up and dripped a bit, then got out to air dry. She was a maroon mess all day.
Her brothers were like dogs in heat. They both fucked her hard twice, After Dad poked her, cum poured out. It was great. She would suck them later and milk them. Dad chewed on her puffy nipples for a long time, They bled nicely. They were all marked up already. Dad told Cindy he was going to pierce them and attach weights to them. She was all for it. At night Dad pierced her and installed thick heavy rings in both tits. Then he attached heavyweights. Cindy loved being so sore. Her nipples were pulled down far. He added more weights later.
Cindy was allowed to shower before bed. She liked wearing Moms period. Dad added even more weight to her young tits. They were wonderful to look at. He informed her tomorrow, he would add cigar burns to her tits, They made deeper burns in the flesh. Cindy was looking forward to it! After breakfast and her toilet duties, Dad was ready to work on her burns. Cindy laid down so the weights would pull to each side. Dad lit the fat cigar and let an ash form. He placed the hot ash on her tit, She took it well. Next, he rubbed the red tip on them holding it in place a few painful moments to create craters. Several were added. He said next time he would burn her ass hole muscle. The next morning Dad burned the entire ass inner rim. She was very sore but it passed. It could be done again another time.
Dad was to begin work on her cunt which she looked forward to. He did a large vertical thick stud piercing through her clit to begin. It hurt big time but it calmed down. Each end of the stud had round rings on the ends. Next, he installed gold/rubber grommets up her lip sides, Rings were placed in them. Her cunt would be stretched as weights were added. Five pounds on each side for the six holes. He would add weight to her clit tomorrow. Cindy asked to rest and watch some porn. Dad agreed as long as he could open her tit wounds so they bled. That was exciting to Cindy. She moved next to Dad who began opening healing wounds. Blood seeped out.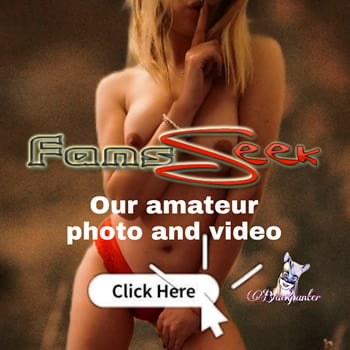 Come morning the three guys pumped Cindy full of cum. Mom took the sloppy seconds. She pulled on each weight attached. Dad put an extra heavy clit weight on. Cindy was happy. Dad rolled her over and planted pins in her ass cheeks. They had round plastic heads. She was to leave them in all day. She liked how they felt. He added 25 to each tit as well. As she walked to display herself the weights pulled and moved all over. What a sight! She asked Dad to burn her cunt. He began with cigarettes. First a clit hood burn then he burned all flesh below. It hurt but she craved the pain. A true pain pig!