Upon knocking at the door, my aunt opened it and greeted me. Her looks were mouthwatering: loose fitting halter top (exposing the tattoo on her breast), shorts and barefoot. In addition, the ankle and leg tats were seen in their full. With a warm smile, my 62 year old aunt was stacked-built hot looking.
Inside the house, we settled in the kitchen. Barb fixed me a light supper. The remainder of time was spent just plain talking on a large number of topics. It was good to be spending time with my favorite aunt. I could not believe at her age, Barb was still a very attractive woman. She has always taken care of herself by drinking no alcohol, not smoking, dieting correctly, using certain oils & lotions to apply on her skin to keep it soft and moist. Her job keeps her physically active and in good shape. She has always looked to be younger than what the real age is. At 62, she could truly pass for age 52. The body designs also add to the appearance,
Our discussions were going on like two or three hours. To be honest, I was enjoying our talking time. Sure, my aunt is hot looking but in no way is anything above what has gone on thus far going to advance anymore of a higher level. Barb is my aunt, I am her nephew and she does not have sexy thoughts of being with me.
It became fact that all evening long, my eyes were distracted to her breast tattoo. Barb could tell. Asking if her tattoos bothered me and were too loud, this became an unexpected opening. For the first time ever, I am going to get to talk to her about the body ink. In no way am I letting this slip. My opening had arrived after all these years.
"I can change into like a pullover top if my tats bother you".
"Oh no don't do that.I like what you have. They look great on you. I'm glad you have them. I have been wanting to tell you for a longtime".
This was a total unexpected response that caught my aunt off guard. The flirts were on.
"Thank you sweetie. That is so nice of you to say that. It means so much to me you find my designs nice".
"They are more than that, they look hot stacked on you. Hope that does not bother you".
"Oh no don't think that way. You're fine".
Standing up, Barb turned her back towards me, pulling up the bottom of the halter to show me the lower back large tattoo. I also got to see the upper left back design. These designs were large in size and by no means tacky. Same for the vertical ink on the left side of the right leg.
My next comment was "your designs fit you perfectly. It shows you are artistic, creative and independent".
Now blushing and smiling, Barb shot more back me saying "I have others that are privates. Can't show you them but they are there".
I just learned more about what my aunt has. Man this is steamy.
"What is your favorite of my designs"?
I made a strong point gesture to the chest tattoo letting her know that is what I found to be ever so craving. She smiled saying "it's my favorite to".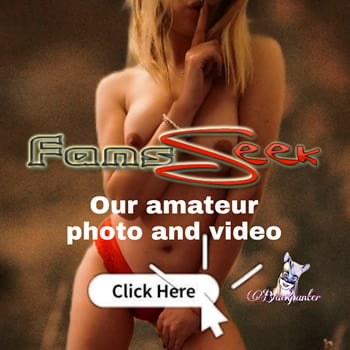 Sticking her leg out, and placing it on my waist, I closely got a look at the tall leg tat. It too looked hot. I let her know my feelings on it. This flattered her even more.I was allowed to rub my hands up & down her leg while touching the tattoo. Her leg was soft and moist. The touch to my hands was a very sexy feel. I could tell she enjoyed it as her eyes even closed for a minute or so as I softly rub the tattoo. In my silent mind I began thinking, could I be touching and seeing her tits next?
The issue was soon originated by me and no, I did not offend my aunt even though what was asked became unexpected and required some thinking.