Mon daughter sex stories.. Another Massage for Mom, It had been three months since that first night when I gave my sexy mother the massage of a lifetime. I knew she had enjoyed it, but I was not prepared for how much she loved it. She had enjoyed it so much that she now wanted one every Friday night. When she asked me to do it for her every Friday, I nearly fainted. To be able to caress and fondle the woman I wanted most every week was a dream come true. I looked forward to Fridays so much now. I always woke up wet on Friday morning, and by the time the evening came, I was practically ready to explode. I could never tire of seeing and feeling her sexy body. Like the first, she was naked for each one, and I would not have it any other way. She seemed to enjoy the intimate contact, as she came from each of my massages, just like the first one.
With each massage, she seemed to become more comfortable with me touching her so intimately, and with each one I got more daring. I touched closer and closer to her quim, I rubbed her breasts and butt more. Last one I gave, I spent a small amount of time massaging almost directly on her nipples. The look and feel of my mother was burned into my brain. Just like her first massage, when she had her eyes closed, I'd taste the wetness from her treasure that coated my fingers. God, it was such a thrill to taste her, but I still clamored to taste her directly from the source. Massaging her never failed to make me come. It was paradise for me. After years of fantasizing about her, wishing to touch her so intimately, I could not believe that now I got to touch her and see her naked every week. Still, my desires were not entirely fulfilled. I still had not had the chance to make love to her as I had always wanted.
Each time I massaged her, I feared she'd discover why I had made my offer, and why I happily gave her one each week. Even so, I know each one I gave her was better than the last, as I learned new techniques in my classes, and learned more of what she liked and where she was most stressed and tense. I knew I would do this for her as long as I could. As impossible as it sounds, I was sure that each week I was getting closer to getting everything I wanted from her. I had the feeling in my gut that one night I could massage her the way I wanted to, and maybe later down the line make love to her. Just a few months ago, I would have thought that was impossible, but now I was becoming more and more sure it might happen. A girl could dream.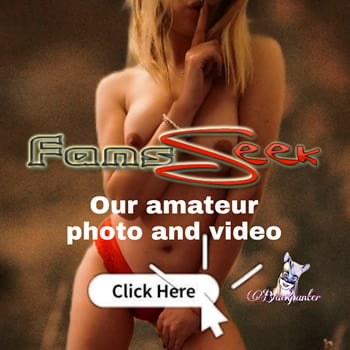 It was one night, four months on, that rose my hopes that it would happen. It was as I completed her massage, she stopped me from leaving the room. Strangely, she had not fallen asleep from this one. This is also the night I had gone further than ever. Two weeks ago, I had run my fingers over her asshole as I massaged her butt. Last week, I had pinched her nipples as I massaged her breasts. This week, when I was moving down to her thighs, my hands had rubbed over her pussy. Not heavily, but they still did. Two fingers over each lip, but I made sure not to go between them, not yet. I was about to leave the room, when she suddenly spoke to me. "Dana honey, come here." She said quietly. My heart pounded, but not in excitement, but fear. Had she figured out my motives? Was this the end of our weekly massage time? I hoped not. This was too good to be done with now.