Tony's grandparents immigrated from Sicily after WWll and they brought their customs and traditions with them. When his father, who was born in the States, fell for an Irish descent, both families did not agree and the lovers were outcaste. After their union, they left the big city and moved to a small town to live their life. Tony was their only child. Only one of his father's friend, Giuseppe whom everyone called Joe, kept in contact with them. Uncle Joe has been working with an Italian mafia family since he was a teenager. He was a master of breaking in, he learnt all new techniques and was gifted to shut down all types of alarm systems. As if he was born with this talent. Unfortunately, he was jailed twice.
Tony's father has always tried to bring Uncle Joe on the right path. During his visits, he would try to brainwash his friend, but always failed. One day, Uncle Joe asked his friend to stand as an alibi. Tony's mother was against it, but her husband agreed to help his friend under one condition: to change his life. Uncle Joe agreed and left the Italian family afterwards. But what the father didn't know is that, once in a while, he continued to break into rich people houses.
Tony grew up alone, he never had weekends to play with cousins like other kids. His father's motto was "Study hard, get a good job and live the American dream". He became a little bit of an introvert. At school, he hardly had friends. He was always at home after school and never attended any parties or events. One thing changed, however, during his last year in High School; he met Anne. She was a very brilliant girl, who always had passing marks for a minimum 90 per cent in each subject. Slowly the friendship became more serious. Anne had only one boyfriend before, and he left the town and never kept in contact with her. Tony told his mom about Anne, and she was delighted that her son had a girlfriend. She kept it to herself as she knew her husband would ask a lot of questions: whether she went to church, was she a virgin, and whether they were going to wait after marriage to have sex etc. Fearing his dad, he would bring Anne to his place only when his father was away. Both teenagers would go to Tony's room and have sex. First time they were in bed, he didn't know what to do and how to do it. Anne was very patient and slowly would "teach" him everything about having sex. Tony had never questioned Anne about her former boyfriend, he never even knew his name. His main concern was his love for Anne and their future together.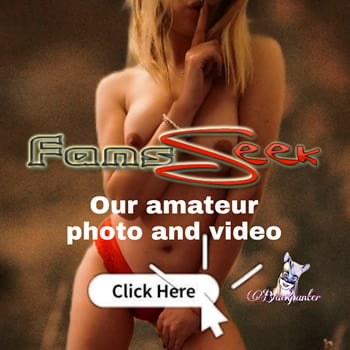 After High School, Tony went to college to study electrical engineering and Anne to the university to study finance. They were studying in two different cities. They would meet during the weekends when they came home or during school breaks. Later they would meet less often as Anne preferred to stay on campus to study and during the holidays they were both working holiday jobs. Once in a while Tony would go and meet her and they both would have a good time.