Hi to all my readers of there, this is my first ever posting of my real life sex experience. Please do comment about it at my email address [email protected]
About me:- I am a male boy living in New Delhi providing sex service to both males and females and also massage.
I came into this business a couple of years ago by getting listed on a website and I was getting good number of clients on weekly basis and they were pretty satisfied by my services. I provided all the services ranging from anal, gangbang, BDSM sessions.
This is my experience with two BBCs from an African Nation who ganged me while on their tour to Delhi.
One day I recieved a message from a unknown number whose code was not +91 so I knew it was not an Indian number. I cam to know he was a guy named Alam who was from an African nation and visiting India on a tour with a friend of his. They wanted to have some fun, and found me suitablefor the job.
They were pretty good and simple guys, and told me the service they will require from me, ranging everything known to porn industry. They also informed me that their dicks were quite thick, so to prepare in advance so that I may not experience a lot of pain. So I started inserting butt plugson a daily basis with size increasing daily.
My meeting with them was scheduled for the entire weekend the next week. I was way too excited as I always wanted to get fucked by a real thick cock which most Indians didn't posses.
They told me that they will perform a role play before the sex and I was told only to get a school dress. I did accordingly.
Finally the much awaited Friday night came and I went to their hotel.
Alam came down to pick me, and he looked strong. He was very well built with size of a wrestler, great height, muscle pumping at right places and charming personality.
In the room I met Akram his partner in crime for the weekend, who also happened to his boss, who was not that we'll built, but still a strong guy.
About me- I am not fit at all, have a couch stomach, but big chest and ass considered a body of man.
They both smooched me one by one and sucked air and moisture out of me. Both were gripping my boobs with their muscular hands and I was feeling their dicks over their pants, and I think I knew the size of it, but boy I was wrong. I thought it to be about 8 inches long and about 3 inches thick.
Next they gave me a pair of stockings and a a very small bra and asked me to wear them followed by my school costume.
It was time for the roleplay.
It was a casual roleplay and I will not go I told entails of it just the insights- I was a bad school boy, who was caught cheating and the teachers were gay.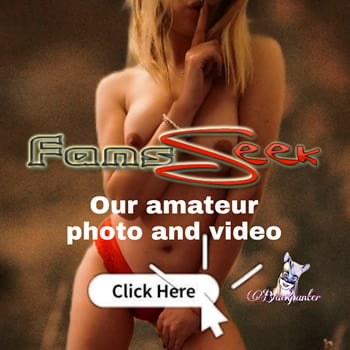 So now, I was begging and kneeling on the floor. Alam came and tore away my shirt. Looked me hungrily and brought a carton of Amul cream. Tore my bra next and applied small portions of it on my nipples pinching it occasionally and slapping it. He applied it, and came to lick it making me feel like heaven. He occasionally gave me bits which made me shout in pain, but it was a great feeling all together. Akram did the same and now it was time for me to taste the meat. As a punishment, I was not allowed to use my hands to unzip their pants, just use my teeth. I faced some difficulty but did it. And now, I was shocked. It was a 11 inch long monster with a thickness of a soda can, and I knew I was in deep trouble tonight, but the bitch inside me was going mad on the thought of that monster inside my body. I started teasing them, by licking their inner thighs, pulling their balls down, massing them but not at all touching the cock. They were nowgetting hungrier and angry, and now I could not resist, and took the whole cock inside. They were not expecting it, as they thought I will start slowly and they liked this surprise. The cock was so thick that it was chocking me, Alam was applying pressure at back of my head so that I could not throw out the cock, he kept me there about 20 seconds and then left. He still was dry and not oozed out any precum.