This is a fantasy of mine that one day I intend on making a reality
Characters: Me, Shauna, Kiera
It was last summer and I had just finished my end of year exams. My parents had informed me that I would be staying in my cousin's house while they shared three weeks in Barcelona celebrating their anniversary. I was 18 and for most my age this would have been a bummer but not for me as id fantasized about my cousin's for a long time. There was Shauna who was 18, perky tits and a decent ass. She wore nerdy glasses that made my heart race as it was a fetish of mine. Kiera, my other cousin, was 21, massive ass, thic build and matching perky tits to Shauna. They were perfect.
My aunt and uncle were in England for my younger cousin's birthday so it was just gonna be me and my two cousin's for a fun filled three weeks.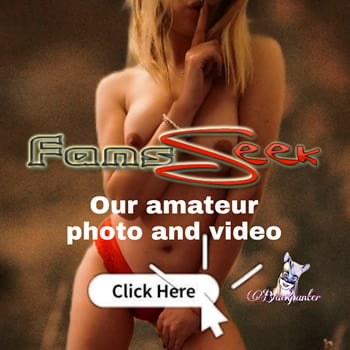 It was only day four at my cousin's house and already they were getting more comfortable with what they wore around me. Especially Shauna who wore mostly tank tops and panties. Kiera mostly wore silk robes with nothing much underneath. It's like they were teasing me. I couldn't help it anymore, so one night before I went to bed I went to get myself off in the bathroom. I thought about Kiera and Shauna jerking me off on the kitchen counter and me splurting my load all over their pretty little faces. I was almost done when Shauna burst in on me. "Wtf are you doing" I yelled. "You were taking forever and I need to brush my teeth, I'm tired ffs" she replied. I quickly pulled up my pants and left turning to close the door behind me when i saw that Shauna was still gawking at the bulge in my pants. She quickly turned away when I caught her and I shut the door
***
The next morning at breakfast was awkward. I went down and sat directly across from Shauna. We locked eyes then quickly looked away almost immediately. Kiera joined us shortly after. "Jesus you guys looked spooked, what happened did you see each other naked or something" she chuckled, not knowing the irony of the situation. After breakfast we went shopping followed by something to eat. It was a fun day regardless of what happened the night before. On our way home we decided to stop and rent some movies for old times sake to watch before bed.
***
That night we packed into Kiera's bed and watched our movies. My heart stopped when I realized Shauna was only wearing a matching laced two piece. My dick instantly grew and Kiera noticed. " I don't think ur choice of clothing is making our guest very comfortable". She pointed to my bulge with her eyes. " It's ok" Shauna chuckled," it's natural." "Mhmmmm" Kiera replied with a look on face that I didn't quite understand. Shortly after our movie ended. Kiera said she was going to freshen up before bed. The second she left the room Shauna turned to me. " What made you excited last night?" She asked. "Was it the same thing that got you going tonight?" She instantly removed the blanket revealing her wet af panties. I didn't need any more consent. I grabbed my cousin's face and began to kiss her passionately.