For as long as I can remember, it's always just been me, my mom and my sister. My dad left before me and my sister were born (we're twins), and we've never even met him. He was a few years older than Mom, seduced her and got her pregnant when she was just sixteen. He bailed as soon as he found out, but to his credit, he's paid a fairly sizable amount of alimony to my mom over the past eighteen years. And that's the last I'll mention him.
Mom's name is Elizabeth. She's the best and I love her to death. She works at my high school as the secretary; which is both a blessing and a curse. A blessing because she's just a moment away if I need her; a curse because she's just a moment away if I'm in trouble. Not that I get into trouble much, but it's hard to ditch class if your mom's the one who calls your house to say that you missed class. But I have gotten into a couple of fights (more on that later), and while Mom was annoyed and shocked by this, once she heard my reasoning for starting them, she was quick to forgive me.
My twin sister's name is Rheta (pronounced the same as Rita). Mom found the name in some obscure fantasy book and really liked it. Rheta's smart, being one of the best students in our small school's graduating class this year. As well as being quite shy. This combo has led nearly everyone in our year to know who she is, but left her with only two friends. As my sister's quite beautiful, she's had lots of guys ask her out, but she's never said yes to any of them (again, more on this later).
As for me, my name's Henry (named after my great-grandfather, if you're interested). I'm nowhere near as smart as my sister, but I still get decent grades. I'm a loner, not really having friends just people that I can ask to play a game of basketball with should the mood strike. I'm not tall or skilled enough to play for the school team, but a game of Horse is always fun. I do however, have a black belt from my local karate dojo which has kept me in decent shape for the past eight years.
This story ultimately begins about six months ago. The three of us were at this cottage we have rented since me and Rheta were six; it's my favourite place in the world. Sitting on a half acre of land, this slice of paradise is our family's retreat from the world; it's on a small hill that goes down to the water, creating a small beach. A line of trees on each side shields the property from prying eyes, not that there was ever any.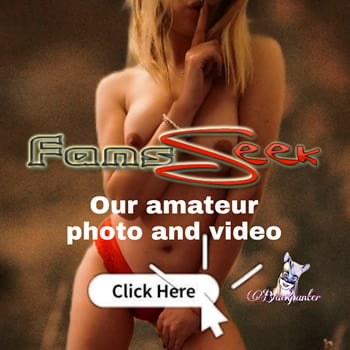 It was a hot summer day, barely a cloud in the sky, and only the whisper of a breeze that tantalized cool relief from the day. I was down by the beach, sitting in a lounge chair as I read an old Flash comic from the 90s that had been at this place since before we'd started renting it. I was just about to set it down and head up to the cottage for a bit of lunch, when I saw my mom and my sister coming down the hill with a plate of food each.