Incest stories, Young man tickled by mom and grandmother, Joey was dropped off, by his mom, at his grandmother's house for a visit. He'd just made it through the police academy and hadn't visited for a while. After talking for a while, Joey asked if he could have a oatmeal raisin cookie, his grandmother's homemade cookies were the best.
"No!" His grandmother replied.
"Why not?" Asked Joey.
"That's your punishment for not visiting more often," she replied.
Suddenly, Joey reached out and started poking and ticking her. She laughed and batted his hands away. "Now stop, Joey'" his grandmother said.
"Fine I'll find them myself."
Joey looked everywhere, but couldn't find the cookies. Frustrated, he grabbed a couple of his grandfather's ties. Even though his grandfather had died years before, his grandmother kept all his things including his clothes.
When he came back in the living room he saw his grandmother had nodded off. He quickly tied her hands over her head to the couch and started poking her again.
His grandmother, whose name was Sylvia, instantly woke up and quickly realized her hands were tied and she was being tickled by her very own grandson.
"Where are the cookies!" Joey shouted, while tickling her intensely.
"I'll never tell!" Sylvia answered in between laughter. She was wearing panties and a long shirt that buttoned down the front. It was thin material and she'd had it for a while. You could clearly see the outline of her large breasts, areolas and fat nipples, which were starting to get hard.
Tickling isn't working, Joey thought. Maybe if I embarrass her I'll get a cookie. His mom, whose name was Joan, whould be back soon. He didn't worry about Sylvia telling his mom or anyone else, because she was getting aroused by her own grandson.
Joey unbuttoned his grandmother's shirt and revealed those amazing boobs. They were huge. Pale with veins running through them. She had big areolas and big nipples. Even though she kept her hair short and never wore makeup, Joey could see how attractive she was. His cock seemed to agree as it sprang to life.
"Don't go anywhere, Sylvia, I'll be right back."
"I'm still Grandma to you."
He quickly returned with a feather duster, a basting brush and an electric toothbrush.
Joey ran the duster under her arms, a cross her stomach and finally over her nipples, causing them to get even harder. Next came the toothbrush. Sylvia's bellybutton seemed to be the most ticklish. Finally he took the basting brush and ran that over her body. It had little effect, until Joey went to the kitchen and brought back a bowl of melted butter. The same butter that had made the cookies he wanted.
"Now tell me if it's too hot," Joey said, then dipped the brush and applied it to Sylvia's breasts.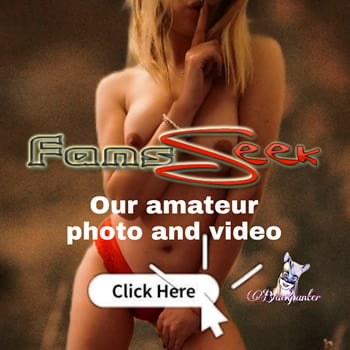 Sylvia gasped. Joey apologized and blew on her breasts to cool them. Instant relief came. Then he started licking the butter off. Flicking her nipples with his tongue and or sucking them into his mouth. Then he repeated the process. At least he stopped tickling her, but now a new problem arose in that she was getting aroused. Joey noticed it too as he reached down and started rubbing her pussy through her panties asking, "Sylvia, are you getting turned on by you own grandson?" Then, he grabbed the toothbrush, turned it on, but before he could touch her pussy, her daughter, Joan came in.