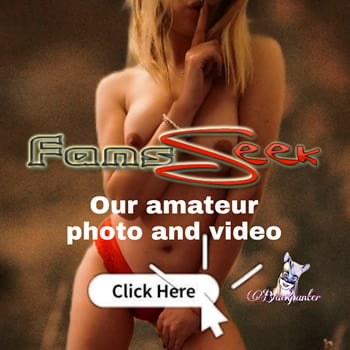 After Peggy and were married still being young we had sex sometimes several times a day and we wanted to try everything.
She was already pregnant when we discovered wife sharing and we joked about it at first wondering how on earth a man could share his wife with another guy until one night after laying side by side after sex and the subject came up again and Peggy said you couldn't do that could you and my cock went hard all of a sudden.
I couldn't answer I was shocked to find myself strangely excited at the idea all of a sudden and Peggy asked again could you????
Peg was up on one elbow looking down at me now with a strange look on her face so I cleared my voice and said of course not baby and I licked her nipple and she laughed reaching out taking my cock in her hand and said my god you lied to me Jim you liked it didn't you stroking my cock.
I had to admit that the thought of her with another man did turn me on a little and she became serious saying there was a woman at work that claimed to be a cuckold wife and they had talked several times and she said that a climax with a strange man was mind boggling with her husband there to watch and hold her hand so we talked long into the night having sex one more time.
The next morning as we were having coffee I asked her if she wanted to try it not sure myself if I could do it but the thought of her having an orgasm with another man gave me conflicting emotions but it excited me also.
We openly discussed this for several days before finally deciding to give it a try and Peggy learned from her friend at work the best way to find a guy was through adult magazines with adds in the back for men and women.
We went to the adult book store in Fairfield out by the Travis Air Base and walked around self consciously thinking that everyone there knew what we were doing and I quickly picked the first one then two more mag,s and we left hurriedly.
Peg scanned the adds on the way home and said my god hon most of these guys are black but god some of them have huge cocks.
When we got home we looked over the adds and I asked if any of the guys looked promising and she admitted that several of the younger guys looked good but they all had big cocks and besides they were black.
I said dose it matter hon?
You cant get more pregnant than you are and she laughed but asked wouldn't that bother you?
I had to admit that it excited me so after a short talk we contacted his # and was informed that I would have to post a nude picture of my wife for him to look over so we quickly took several pics of her and sent them off We were laughing about it afterwards when I heard you have mail.
It was Damon and he said he was interested and sent a pick if his hard cock showing just how interested he was and said that I should call him which I did and we talked and I admitted that it was a first for us but I wanted him to promise not to be rough with her since his cock was bigger than mine as Peg held my arm in a death grip then he asked to speak to Peg and she sat there answering his questions then she was silent looking over at me and said yes I am interested when???? OK where???? then she said just an min and covered the phone and said he wants to meet in Fairfield and he will give you the address.
Well he wanted to do it soon and Saturday was just two days away so Peg became a bundle of nerve asking over and over what have I done then giggling like a school girl and sometimes she would just burst out laughing for no reason but as Saturday morning we were getting ready she was as nervous as a cat hanging onto my arm as her face locked in uncertain stress.
I tried to calm her down but I was also very worried about tis whole thing now myself but as I pulled up in front of his apartment I almost asked if she wanted to back out but I also wanted to experience this so I helped Peggy out and she held my arm tightly not saying a word as she let me take her to him.