"Happy 25th Birthday Skyller" I hear my boyfriend, Taylor, tell me on the phone as I'm trying to wake up.
Taylor is a handsome hunk of man standing six feet tall, 200 pounds, blonde hair, and blue eye surfer boy. We are quite the contrasting pair with me at 5'5″ tall, 145 pounds, brown hair, and blue eyes.
"What do you want for your birthday present?" Taylor asked me, on my birthday.
"WHAT! If you don't know and didn't get anything, I'm sure as hell not going with you to pick out my own birthday present. You don't know me at all do you?" I am awake now. What the hell?
"I thought we can go together and spend time shopping for you sweetheart." Taylor was back peddling big time.
"It's not about a stupid gift or how much you spend. It's about doing something that comes from your heart, to show you care, just a little." I was so upset at him right now, he ruined my birthday.
"I'm sorry Skyller. I really was thinking about spending the day with you and I know you like shopping. I'm really sorry. I'll do anything to make this right, please." Groveling, now that can turn into a good birthday present.
"Anything? Will you do what we talked about last month, you know, the thing you chickened out on?" I was going to bait him so he would beg me to submit himself to me.
"Ah come on Sky, really? Sex is great with us why do you want to tie me down to the bed? I'll fuck you all day and night." He was whining already, perfect. Now to drop the guilt bomb on him.
"It's MY birthday Ty and since you didn't think enough of me to get me a present this is what I want. I want my own little fuck toy where I'm in complete control. Don't you want to give me what I want for my birthday?" The guilt has been implanted.
"Of course I do Sky, I'll do it. I'll be over in a few." Mike drop and done.
"No, you'll be here at 5:30, I have plans and preparation to complete. And lunch with my parents." I'm in control its when I want and where I want, I feel so Julia Roberts in Pretty Women, a real whore.
After hanging up with Taylor I began to prepare for the evening. I cleaned my apartment, changed the sheets on the bed, and took out my rope and began to loop it through each leg on the bed and left the untied end draped over each corner of the bed. I wanted him spread eagle but his legs had to be able to move a little. Then I grabbed my box of pleasure toys and placed it next to my night stand. I made sure I took a long hot bath and shaved every hair off my body. I love a clean shaven pussy.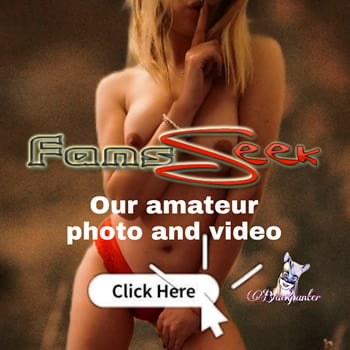 Now I had to call Bill. Bill is my old boyfriend from high school. He is 6'6″ tall 250 pounds of rock solid muscle, with brown hair and eyes. Bill made it to semi pro then had to find a job to survive, but he still retained his solid muscle mass. Bill is a great lover and his 10 inch cock makes it that much more fun. Taylor is a great guy, husband material. But once you've had 10 inches it's hard to be totally satisfied with Taylor's 6 incher. Bill is a dominant macho jock whereas Taylor is more of the submissive intellectual type.