Virginity: Cumming of Age, A tale that takes place many years ago. First there's me, kind of average looking not skinny nor fat, neither
ugly nor hot. People could say that I'm tall and that I'm smart, but as far as I knew people didn't notice me
enough to say such things.
I have two older brothers that are 4 and 5 years older than me. They always hung out together, and I ended up
either being the third wheel or being left out. I've learn to be okay with this as I don't have much in common
with them anyway. Both brothers are the "Coors!" and "Motorcycles!" types, while I played D&D and read
books. And let's face it, I really did look down on their inferior minds. There is something I was always jealous
of them for though. I'm sure you can tell between my attitude and interests that I was never popular with the
ladies. The two of them seemed to have new bitches every night. I say bitches because this is how I convinced
myself I didn't want what they had, I told myself I wanted a woman of quality and substance—though reality
was I was mauling myself near raw constantly and I would have done the chubby retarded girl down the street
if she'd let me.
I was fourteen and it was the summer after I had finished the eighth grade. My dad informed me that we were
to have one last major camping trip before I started high school. We were going to spend a week up at the
lake. My father loved camping. We must have went to the lake every weekend during the summer from my
ages seven to sixteen. I wouldn't call myself an expert survivalist or such, but I did know the drill and even now
I can hold my own the wild. This was to be nine nights on the lake though. Eight days without power or running
water. Wind, dirt, sun, sand and rain. My dad then added that Mark, a longtime family friend, and his wife and
daughter would be joining us at the lake too.
My dad had been friends with Mark for as long as I can remember. He was pretty nice guy, a shirt off his back
kind of fellow. He was the guy who gave me my first beer and helped me through my first hangover. His wife
Julie was the epitome of a MILF—a tall leggy blonde with big tits that always seem to be screaming "Hi there!
Touch me!" in a seductive voice. To this day I am convinced my oldest brother lost his virginity to her. Alas I
have no proof as such, I've just heard one to many innuendos and double entendra as well as catching a few
strange stolen glances between the two of them to not have my suspicions.
Then there's Anna, their only child. A blond preppy cheerleader type that always seemed to have way too
much pep and giggled far more often than was healthy. She was in the grade beneath me. And while I've
known her since we were little and had seen her around school many a time, I never paid her much heed since
I was a year older that her and was too good to talk to a seventh grader. At the time she was clearly beneath
me.
We left after my dad got off work, late 5, almost 6 o'clock. It was a three hour drive to the lake, but we had to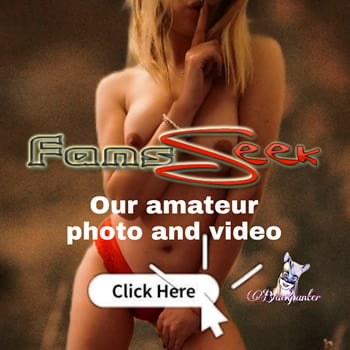 stop and help Mark's family load up first. Mark and Anna were outside when we arrived. I remember Anna