Hi Readers,
I would like to share my real incident that happened on dec 2020 during my train journey. The lady whom I met was in the same compartment. After several hours of travel, finally got a chance to fuck that beauty woman.
I am Pradeep, 30 years old. My actual work location is Chennai, due to the outbreak of corona, I went to my hometown Coimbatore and have been doing WFH.
If any woman interested, Please email/hangout in case you are interested.
Coming to the story, I had visited Hyderabad to meet one of my friends. While returning home, I made a reservation in AC first class.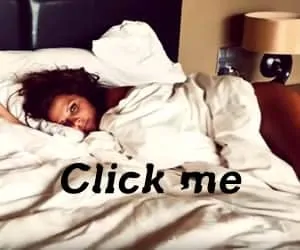 On the date of travel, I reached the Secunderabad railway station which was my boarding point, got into the train and directly walked towards my seat. When I entered inside, what a surprise I saw a gorgeous woman in an orange saree sitting in the same compartment. No one was there except that charming lady.
I smiled, greeted her and sat in the same seat by maintaining little distance. Few minutes later, I realized that she carefully kept her two years old baby alongside & the baby was sleeping. She is fair in complexion and a little fat body which I like most.
After settling down, I initiated the conversation and casually asked about her whereabouts. At the end of initial conversation, I came to know that she was basically from Kerala and settled in Hyderabad, as her father and mother were central government employees, she stayed in multiple cities including north as well as south.
She introduced herself as Aarthi (Name changed for privacy). She was 37 years old, 5.5 inch tall.
By the way, I came to know, she was also travelling to Coimbatore to visit her relative's home.
Post conversation, she stood up and asked me to move a little as she needed to go to the restroom, so this is the opportunity to see her structure. I did delay moving my briefcase looking at her assets so that I could get extra time.
What I saw was amazing, yes she had large tits (Remembered honeydew as it was bigger and round in shape) and a big ass (again I remembered a pumpkin). There is no doubt that breasts have milk in it. As being an ordinary man, I also got an instant erection inside my panty after seeing her body and then onwards I was searching for an opportunity to touch her body. Her stats are 36-34-36. Cup size might be D.
Played with a little girl some time. By this time we both felt comfortable with each other.
I really didn't think that I would enjoy her later. Interesting things could happen any time so I was vigilant always looking for an opportunity. I decided at least I must crush those melons and bump because the woman's body made my mind dirt.
Baby started crying, that's the moment I was expecting because I would get a chance to sneak peek her breasts. In the real world, it's not possible, she looked at me and I catches her mind's voice and left outside. While moving she told just 10 minutes, I really don't want to miss that spectacular view still left from the place.
Reentered the compartment 15 mins later, as soon as I came in the baby girl started crying. I asked if anything was wrong and offered some help if she really needed it.
She took the baby inside the train lavatory. I grabbed baby towel and ran behind her. She went inside and locked the bathroom door. I was bit hesitant to knock on the door, still I did it. She opened and asked "why did u come all the way here" Without saying anything just showed the towel. She said thanks and requested me to hold the baby for a while. I just entered inside, she immediately closed the door and put on latch.
The real luck started over here, yes, She took the baby and all of sudden, she lost her balance so I have to hold her no matter what. I hold her with my hands by touching her waist and spine which eventually pressed her boobs. It was so soft and big. I realized and immediately took my hands out of her body. Received thanks with a smile. Again I kept my hands holding the same position of course without touching those juicy melons. With a smile I said, You hold baby I hold you so that you will have some support.
She said laughingly, yes please hold me very tight. She doesn't really have any bad intentions in her mind at that time. For me that's a clear green signal permitting to touch her body. In that short duration, Basically acted like losing balance hence changed the position frequently by touching big round ass, hip, boobs and its nipple. Finally came back to her and then started rubbing my tool on her ass. This pleasure moment duration would be around 3 to 4 minutes.
She put her face serious and delivered the word "I know you guys will take more advantage" if I give small space. I was a little scared that she might leave me. Luckily I got appreciation. She said I have a good dick that really works well, use it when really required but not now. I was so happy after hearing this from her mouth.
Went back to the seat and discussed a few other things. In order to kill travel hours, I started playing games on my mobile. She also interestingly participated. Again I got a chance to caress her assets. While playing, I touched her soft melons deliberately which she was aware of. Finally I kissed her lips, she also responded well. All of sudden she pushed me out and said I want to sleep some time. I don't have a word, just nodded head and then we both slept separately.
We had exchanged dinner. At around 11 PM, I noticed something was not right with her.
Me: What happened? Are you alright?
Arthi: Yes, I am
Me: Nope, you are not alright, I could see dullness on your face
Arthi: Not like that, some problem, I can't tell you that
Me: That's ok. I will try to resolve the problem as much as I could
Arthi: No need. I will take care of it
Little pause
Arthi: I have little pain on….
Me: I am ready to help you. Shall I bring some lady from some other compartment, if you don't want to say to me
Arthi: No, I really don't need it. Probably you could fix that but I don't know how to say
Me: Perfectly fine. I never think anything bad. Just tell me
Arthi: It's been a day, My baby failed to drink milk.
Me: What can I do for that?
Arthi: There is some milk clot and you need to get rid of it.
Me: certainly, I will do it. It's my pleasure
Arthi: I know, you are looking for this opportunity. You are so lucky and now you got a chance
After hearing this my little brother was excited because he is going to explore Aarthi's hidden assets.
Time was 11:30, Almost everyone switched off the lights and started sleeping. I switched off the lights and said whatever position you feel convenient, just go ahead I will start my work. She just slapped me gently and said do whatever you want, ultimately you must reduce the pain.
She sat on the seat and unhooked her blouse, bra and provided a way to eat her melons. My job is very obvious. Yes, I must suck as much as possible (typical sucking machine work) and clear the milk clot and drain the milk from both the milk tanks.
I lied on her lap in an upward position and started pressing her boobs. Oh my gosh, she had huge boobs and lots of milk in it. I couldn't hold those melons with my hands. I could feel the softness under the nipple area and also felt little hardness due to the clot.
Pages: 1 - 2