This is a real story based on the incidents in my life. I'm Malik, 19 years just entering Btech in Bangalore. I was looking for some private hostels as there was a high chance if ragging in the college hostels by seniors. At same time i found out that my cousin was also looking for a place to stay in the same city. Her name was Ishika. She got a placement regarding work here. We were so close when we were young. We were each other's neighbors. We used to play and hang out a lot until her father died. Then her mother went off to their maternal house and it was just calls and messages from then. As soon as we found out that both of us were in the same city we called up for a meet. I was a bit nervous meeting her as its been a long time. As soon as i saw her my heart jumped into my mouth. She was so gorgeous with those big brown eyes, her mesmerizing smile but the most prominent feature was her breasts. They grew so huge as opposed to her age. She hugged me straight and her breasts pressed hard against my chest. We talked for sometime and I could see from the corner of my eye most of the guys were already ogling their eyes over her. Since we were both looking for a place to live, her mother convinced me to stay together. At first i was not convinced but she said if I was with Ishika, then she would be happy that someone was there for her. So we then decided that we would take a small flat for rent. And we rented a small single bedroom flat. Things were good. I'd tell her to sleep on the bed while I'd sleep on the floor in the living room but she'd insist on sleeping on bed together saying it's big enough for both of us.
6 months passed and she started being more free around me. During nights she'd sleep in her innerwear, would roam around the home braless. As she started being more free, i was getting more uncomfortable. I would keep masturbating like hell seeing her body.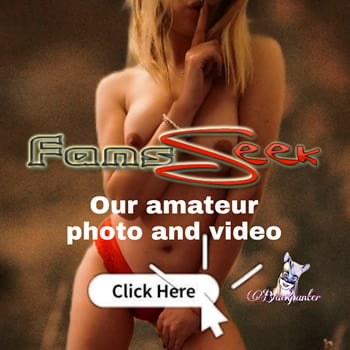 One day, i went out with my friends and went home late. When i went into the bedroom she was asleep half naked. Her torso was bare whereas she wore just panties and her legs were spread wide. The first thought i got was she hooked up with someone and this got me angry. When i went closer i caught the smell of alcohol. Then i understood, she was drunk. She's a heavy sleeper. When that mixed with alcohol, she wouldn't wake at all till the next morning. I tried not to take advantage but i took pictures of her boobs and felt her waist. I slept in the living room. Next morning she seemed embarrassed and didn't meet my eye. We didn't talk much either and that evening I went out with my friends again and one of my friend was talking about having sex with his girlfriend. By the time I got home i was so horny and hungry for sex. I found Ishika the same way i found yesterday. This time i couldn't control my self. I slept right beside her without my shirt. I made sure she was asleep and slowly fondled her huge breasts. They were so soft like pillows but her nipples were really hard. I kissed her neck and lips. She shifted suddenly in her bed and i got scared and acted asleep. 10 mins passed. Then slowly i continued rubbing her navel and my fingers creeped into her panties. I felt a bush of hair. I rubbed my index and parted her pussy lips. I jerked her clit for a few times and then inserted two fingers inside her. She breathed heavily and i started pulling it out but suddenly her hand held mine and pushed it deeper inside. I couldn't believe it, she was still not sober but i took my chance and fingered her hard until she came and moaned. I didn't want to push any further so i slept. Morning i woke up a sometime before her and made sure my morning wood was sticking straight up and also placed my hand on her butt. Then her alarm went off and she woke up groggy and all. She slowly removed my hand from her butt and her eyes fixed on my shorts.