This is a true story though names are different for obvious reasons. while i am married and know that i have a hot sexy body i do have weird ideas. Aged 45 but looking like 30 is a plus. every time my husband and i drove in the night along linking road and saw sluts waiting, i would get turned on. i used to visualise myself being fucked by a stranger who i picked up. i decided to go ahead without telling anyone when i was alone in mumbai for a month. i made my enquiries and knew the plot. this is what it is.
The khar santa cruz lane going north is the one known for sluts. on one side is the aunty who sells her chicks. she looks homely but has three sluts who she trades. across the lane we can work on our own. pimps are there to help but you need to pay them one fifth. aunty has her dels with her sluts but charges 50000 and above. clearly she is connected.
The night i braves it out was planned. i had my slut wear on. a tint bra in black and black shorts that showed everything. a little thong inside. i wore a modest dress on top and left home. at ten or so i drove to the lanes. found an isolated spot and parked. i removed the dress and took my cap and heels and walked to the spot. i was nervous and excited. as i walked i could hear the pimps pass comment and offer to help. i walked along and stood opposite aunty who had two gals left. there was a tight jean clad slut there on my side and we got talking. i lit my cigarette and kept chatting. a man on bike stopped and came to us.he asked if we were free. the other one said 25000 for two hours. will do all but condom needed. he wanted to see her and they went behind and she showed him part of her boobs. he asked me. i said i said , forty thousand but no sucking. he got angry and said fuck off bitch and walked away. we laughed.
Aunty managed to get one of her gals a customer. the other one was taken to a corner and aunty asked her to take off her top and she was half naked as the client touched her boobs and agreed. she finished, put the money inside and came to us. want any help she said. we said no. another car came and a handsome boy with his friends came and looked at us. they asked me to move to a side.i obliged. you look hot, they said. we want to have a party and fuck the hell. i asked if all three were in it and they said, yes. a real gang bang.
I asked them to show their cocks and they happily did. they asked me to show my pussy and i went the other side and gradually showed them. i held one cock and told him,too small bigger. not interested. they laughed and called the other gal. she came and examined their cocks.they said, there will be sucking, open fucking without condom and some rough stuff. she quoted fifty thousand for three hours and then walked off with them. i said bye and was now alone. i looked at the watch and it was 1130. i still did not get a client. the pimps suddenly signalled to me cops and withdrew. i also went to a corner.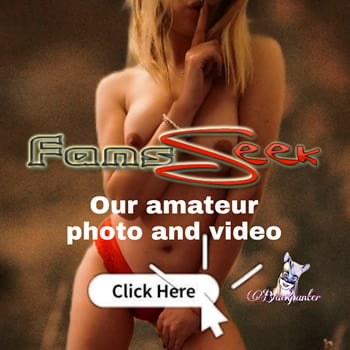 Suddenly i was held by a handsome man with beard who said, baby want to fuck. he smiled and i said, of course. but i come costly.30000 for fuck with condom, 40000 for sucking and 60000 for everything without co don. done he said. he took me to his car. it was a red skoda. he asked me to sit in front. he got to the driver side and kissed me. smelt of liquor and tobacco. he offered me a fag. i took it. as he drove and spoke he kept pressing his left hand on my crotch.