Hi guys, my name is Aryan. Today I will tell you about my Hot mom. Her name is Anita. Her figure is 36-26-37. She got Big Boobs and Big Ass. She maintains her figure a lot.
I have been having sex with my mom for a long time. I am 21 and my mom is 38.
My Dad is a hotelier in Northeastern India, so most of the time he is out of town.One day my friend Sai and I planned to watch movies and do a party at my house. I told this to my mom and she agreed to it.
So the next night Sai came to my house and we were watching movies. I told my mom to get us some juice while we watch movies. Mom brought juice and we both were shocked to see her.
She was wearing a black net robe nighty. Her big boobs were hanging when she put the glasses on the table. I noticed Sai looking at her boobs.
Mom: You guys need anything else?
Sai: No aunty.
Me: No mom.
Mom left
We both were watching the movie and then Mom came and said that she also wants to watch the movie with us.
Sai: Yes aunty you can join us.
Mom came and sat near Sai and I was sitting on the right side of the couch.
We also switched off the light to get a theatre-like atmosphere.
Then after a few minutes, I noticed Sai slowly pulling up Mom's nighty.
Then after pulling Sai was touching her thighs and at the same time, Mom was touching him as well.
After a few minutes, They both were kissing. I looked at them, but they continued kissing each other.
Then Mom got up and went to the bedroom and Sai also followed her to the bedroom.
I also got up and followed them.
As Sai and went in, Mom was lying on the bed and she untied the robe on her nighty. She lied naked on the bed.
Mom: don't want to join me?
Sai: Yes aunty.
He jumped on her started kissing her wild.
Mom: Mmmm….mmmm….mmm.
Sai: Mmmmm..mmmm..mmm..
I sat down on the chair for a while watching them saving sex.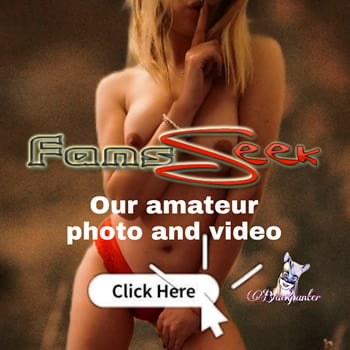 Then Sai went some down and wide her legs to eat her Pussy.
Sai started licking her pussy like he was licking ice cream. Of course, mom's pussy is very JUICY.
Mom: Ahh….ahh…uuhhh…ah.
After a few minutes, Sai got down from the bed and pulled up his shirt, and pulled down his pants.
Sai stood naked in front of Mom and me and his Huge DICK flashed out.
I know Mom was hypnotized by his Dick.
Mom: Come Sai…come.
Sai: Yes Aunty.
Sai jumped on her and put in his Thick Dick in her hairy pussy.
Mom: Ahh…..ahh…..ahh…Slow Sai slow…AHHHH.
Sai: Yes aunty, yes.
I was sitting and watching him beat my Mom.
Mom: Ahh..ahh..ahh.ahh.ahhahh…Fuck me HARD..ahhh.
Sai: Yeah…yeah…
The *Whack sound, when you fuck someone hard was so amazing.
Mom was really enjoying as Sai go deep in her pussy with his Big Dick.
After a few minutes, they changed to doggy style position from missionary.
Mom: Ahhh.Come now take my Ass.
Sai: Yeah.
Mom got up and changed position and Sai took hold of her ass.
Sai started spanking her hard.
Mom: Ahh…Sai it hurts.
Sai: Then take this.
He puts in his dick her Ass.
Mom: Ahhh…Ahh…Ahh…
Sai: Yeah…Take it Anita…take it.
I was getting Hard so I pulled down my pants and started jerking off.
Then Mom saw and said to join them.
Mom: Wow Aryan beta, you got hard. Come join us.
Sai: Yeah bro…join us..ahh.
I got undressed and went to her. I went and lied in the bed and Mom came and started to give BLOWJOB.
Mom: Mmmm..muahh…Ahhh…Mmmmm.
Me: Oooo Man. Every time Mom takes in her mouth, it's just so amazing.
She continued sucking my dick for a couple of minutes and then we changed positions.
Now Sai lied on the bed with his Hard and erected Dick and Mom went and sat on his Dick. She took his dick in her pussy and I went and put my Dick in her Ass.
Mom was getting GANGBANGED by us.