Tiffany wants to fuck her Daddy and his sexy girlfriend too, "So, when are you going to make an honest woman out of me?" Lucy asked her boyfriend. They had just spent the last three hours having sex that had almost exhausted both of them — emphasis on the "almost". The sensual brunette was in fabulous shape and could fuck for hours. Al Taylor was 45, ran marathons and had more endurance then any man she had ever been with, even ones half his age. Lucy herself was only a bit older than half Al's age, having just celebrated her 24th birthday the previous month.
"I thought you didn't want to get married?" Al asked as she got out of bed and wrapped herself in a terrycloth robe. "I've asked you a few times before and you turned me down." He was glad about that because recent events had caused him to re-think his position on marriage. He didn't want the apple cart upset as yet.
"I'm still not sure I do, but one of these times, I might say yes," she smiled. She adored Al and she adored his daughter, Tiffany. They were almost joined at the hip and Tiffany had pretty sexy hips to be joined to. Lucy had known she liked girls since she was young and Tiffany was a lot of girl to like. A 5'9″ bombshell with a perpetual smile, a nice wiggle in her walk and tits that just cried to be sucked on, that was her boyfriend's daughter. Of course, she had good genes. Al was amazing looking and kept in incredible shape and she knew his ex-wife Jennifer still modeled, even though she was nearing 40.
Al watched his girlfriend getting dressed and he was glad she had other commitments today. Tomorrow, she would be out of town for almost a week. That would give him and Jen a lot of time together. Two years ago, the anger had been fast and furious and their divorce full of bile. She had left him, saying that she was a lesbian and he couldn't give her what she needed. She remained close to their daughter and slowly, they eased the bitterness and tensions that had come between them. One night, they had a few extra drinks and ended up in bed together. Jennifer confessed that while she loved women, she still needed cock. None of her lovers with their various assortment of toys could fuck her the way a man could. The way that Al could. She asked him if he'd consider being a fuck-friend. He had no problem with that, although he was seeing Lucy. It wasn't serious between them and she had turned down each and every proposal he had offered. Now he and Jen were getting hot and heavy. She had even suggested their getting back together. The way that Jennifer fucked, it was tempting. The two years she had been screwing girls made her even hotter. She had also maintained every inch of her 34C-24-34 figure. If possible, she was even hotter and now sported a very sexy tan.
"I'll see you next week," Lucy smiled as she walked downstairs. In reality, she didn't leave until tomorrow. Her flight was at 2 PM the next day, but she didn't want her boyfriend knowing about her plans.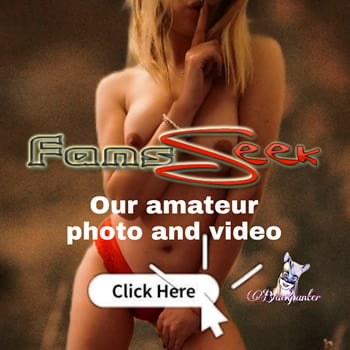 Her plans with Tiffany.