hi guys it is Vasu from Karur going to share my wonderful sex experience with my sister. This one happened just 1 month before when I was waiting for job offer.I am 21 year old guy who just passed my engineering.
Now I will say about my sister. She is 32 years old and having 2 kids, but still she looks like 25 only. she having nice sized boobs and round ass which will make every one see her. But I didn't have any sexual intense on her. But the wonder is happened in my life one day.
On that day no one is there in my house. So as usual I was watching porn on my laptop and rubbing my self . Suddenly I got a call from my sister and I just picked that call and talking to her and suddenly she started to scold me "Vasu what the hell you are doing , are you watching porn?". I got shock , when I am noticing my mobile , Oh my god she was in video call by hey new mobile. Then I cut the call ,after that she was keep calling me but I didn't attend the call. One good thing is she didn't tell anyone about that.
Two weeks later I got offer from one IT company. My father told me to inform my sisters. Yes, I have one more sister too. while informing to my sister she said to me "I will come to home today to see u".
me : but i am only available at home mom and dad will come tomorrow.
sis : It's ok , I'm coming to take care of u;
After two hour she reached our home and she didn't talk anything about that video call. She just wished me for getting job and talked normally and she prepared lunch for us. But when we are having lunch she started that topic.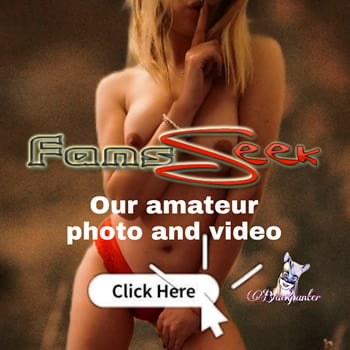 sis : Vasu, how long u are having that habit?.
me : which habit.
sis : watching porn and rubbing urself.
I was being in silent for some time
sis : Just tell me, I won't tell any one.
me : From my +2 onwards ka.
sis : Do u have girl friend? did u have sex with any one?
me : shouted , why are u asking these things? and said ,No.
sis : Do u know that u are so handsome and most of my friends and even married ladies in our area having crush on u.
me : Really.
Sis : And I'm also one among them.
Me : what are talking about?(asking surprisingly)
Sis : Yes Vasu I want to have sex with u.
Me : But u r my sister.
Sis : I know that. But its my long time expectation from your 12th standard onwards I am having this dream and nowadays your brother in law also not satisfying me. After I was seeing your dick on call I couldn't able to sleep also. Please vasu help your sister da otherwise I need to search for some other please.
By pleasing me she came near to me and started to move her hand on my thighs. By hearing her words itself I got hard. When I am in home I won't wear inners, so she could clearly see my erection.the told wow and she was giving handjob for me by moving her hand on my barmodas.
Me : No sister ,its wrong . Please don't do this.
Sis : Then I will say about your masturbation to parents.(when saying this she removed my barmodas)
Wow your dick is bigger than my husband's da.wow today I won't leave you.
Suddenly she went out and closed the main door to avoid disturbance. After she came back suddenly she started to suck my dick. I got shock
Me : Is our tamil ladies also do blowjobs?
Sis : Why, Didn't we have mouth are what?
She was giving amazing blow job like pornstar. I got surprised. Then I too started my job. I first held her and gave lip lock for 5 mins it was amazing she also responded greatly.
Sis : Do u know that, till now my husband didn't give me lip kiss. he will just put his dick in my hole and fuck for 5 minutes that's it . he won't even wait for my climax. I used to get it by masturbation.
Then I bound her boobs on her nighty and play with it, she her self removed nighty very fastly. Wow now I'm seeing my sister in bra and panty first time. I couldn't control myself so removed her bra and bounded her big and white boobs. I bite her nipple playfully definite she should be in heaven and she was heaven for me to she was really enjoying. When I was playing with her boobs I put my hand within her pants and started to rub her pussy. She already removed hairs for me.