He sat there drank several cans of my beer, small talk do you come here often? Such as that, he said he never seen me before, I told him I lived in the apartments,
He asked if I had go piss, I said yes, he said come on, leading me to the brush area, I pulled out my dick, that's when he said, here I'll hold it for you. He took my cock in hand held it while I pissed, then started playing with me. He didn't stop until I had a hard on, then he pulled out his, and said, ok you hold mine.
I took his dick, it was small, held it, he pissed for a while, then he wiggled a bit letting his pants fall to the ground. He took my hand and made me play with him. He kicked his shoes off, then kicked his pants off. He spread his legs wide while standing there, and told me to play with his balls.
His balls were huge, and saggy. I played with them for a while, as he took my other hand and made me jack his cock. I don't know how long we were there, then he said come on, let's go back to the suck bench. Then he said, grab my shoes and pants.
I picked up his clothing, followed him to the bench, only to e skinny guy, with the woman sitting there. He sat right beside the woman, then he told me to put his pants on the ground, right in front of him. I did. Then he said, get me a beer, then get on your knees.
I found the humiliation kind of exciting, I did as he said. While on my knees in front of him, he said, we'll get busy, sucking that cock bitch! I didn't say a word, I herd the woman laugh a little, it was like it was expected of me. So I took his cock in my hand. Guided it to my mouth, and started sucking, I herd him say to the woman, his bitch is very obedient. She laughed again.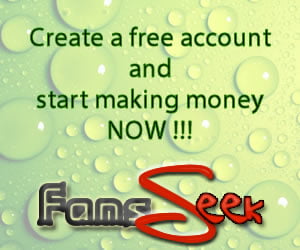 I sucked and sucked on his cock, playing with his balls, at one point the light was shining on me so they could watch. He held me down several times just holding me there, I had his cock balls deep in my mouth. It seemed like 10 minutes went by, then he put his hand down there, took his cock and started jacking off, while holding my head down.
With each stroke he was punching my face and nose. I don't know how much more I could take when it happened, he let out a sigh, and filled my mouth with cum. It was gushing out of my open mouth, as he pushed me futher down, this fat saggy balled, little dick bastard could really cum,
I felt like I was going to choke several times. But I took it, as his load dripped out of my mouth onto the ground. He Finley released my head, I raised up to see the light in my face, the woman was holding it, she said, look at that cum dump, all 3 laughed. They all wanted to get a good look.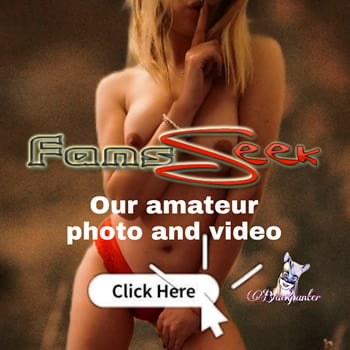 The woman, said her name was Kim, and introduced the skinny guy next to her, as her husband, bitch. I then told them my name, and the fat guy I just sucked off, said his name was Sam. Sam then called me a cocksucker, and told me to get him a beer. I handed him my last one, Kim told me her bitch has been very good lately, and deserves a blow job!