Hi kamakathalu friends. Ela unnaru? Bagunnara? Nenu mee Venky ni, age 27.
Naa stories chadivi nannu encourage chesi nanduku thanks. Chala rojula tarawata oka manchi story tho me andarini mood loki tesuku ravadaniki vachesaa.
Any unsatisfied aunties and college /hostel girls natho sex cheyyalanukunte naku tappakunda mail/hangouts lo message cheyandi.
Threesome, foursome, cuckold fantacies ante chala istam.
Eka story loki vaste, ee katha naku maa attayya ki madhya jarigindi. Attayya ante edo padda vayasu untundemo anukokandi. Naaa mida one year peddadi.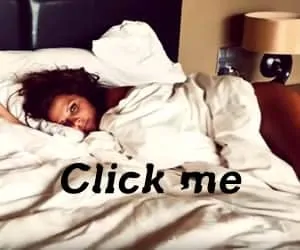 Eka clear ga cheppali ante maa dad ki very very small sister anna mata. Tana peru Meena. Age 28. Chuddaniki chala sexy ga untundi. Sizes vachesi 34-28-24 vuntayi height 5-1. Colour white.
Nenu BTech 1st year lo unte thanu last year lo undi. Meena nenu childhood nunchi baga telusu. Doubts kosam ani taruchuga valla intiki vellevadini. Tanu kuda natho chala free ga untadi.
Meena BTech complete cheyyagane tanaku pelli chesi pampinchesaru delhi ki. Dantho nenu baga dull ayya. Naa engineering kuda complete ayyindi.
Elagyna attayya ante Meena ni kalavalani job search perutho delhi vastunna ani Meena ki call chesi cheppa. Delhi vella Meena intlo adugu petta.
Meena ni chudagane shock aypoya. Chala change ayindi. Dani face body enka structure perfect shape lo unnay. Enka chetilo oka babu.
Nenu akkade padesi dengali anipinchelaa aa figure undi. Elagayina delhi nunde velle lopu Meena ni dengali ani fix ayyi chance kosam wait chestunna.
Nenu fresh ayyi dinner chesam anadaram(nenu, Meena and her husband). Tarawata nenu oka room lo vallu valla room lo ki velli padukunnam.
Midnight naku evo sounds vastunnay anipinchi lechi hall loki vachi chusa. Appudu Meena and valla husband unnaru. Ee time room lo kakunda hall unnarenti ani door side nunchi chustunna vallaku teliyakunda.
Appudu Meena valla ayinaa lungi teesi modda kodutundi. Mari mavayya Meena a sollu pisukutunnaru jacket pi nunche.
Meena moddani mundu venakki lagi okesari notlo pettukundi. Inka 5 nimishalalo Meena notlone karchesadu dani mogudu.
Inka modda malli normal position ki vellindi, inka Meena modda ni enta oopina levaledu.
Eka mood anta dengindi Meena ki, ante lechi room loki vellipoyindi. Appudu ardamayyindi naku Meena ki sex sukham ledani.
Appude nenu Meena kasiteera dengalani fix ayya. Aaa alachanalatho nee nidrapoya.
Morning levagane nenu fresh ayyi hall loki vachi sofa lo kurchunna. Meena vachi naku tea echindi. Mavayya office ki ready ayyi vellipoyadu.
Appude Meena naa dagaraku vachi snanam chesi vasta appudu iddaram kalisi tiffin cheddam andi. Nenu ok anna. Tanu bathroom loki vellindi. Nenu dani pirrala kesi chustunna.
Avi paiki kindaki oogutu balega unnayi. Ante ventane naku ratri jarigindi mind lo ki vachindi. Nenu tattukoleka enko bathroom loki velli modda kottukuni vacha.
Meena kuda appude snanam chesi bayataku vachindi. Meena dress vesukuni naku tiffin pettindi. Iddaram kalisi tifin chesam.
Ala kasepu tv chusu kaburlu cheppukunnam. Journey chesi naku baga tired ga undi. Padukunta ani cheppi nenu room loki velli padukunna.
Malli 11 am ki lecha. Appudu naku malli night vachina sounds malli vastunnayi. Enti aa sounds ani illu anta vetukutunna.
Appudu kitchen lonchi sound vachindi. Nenu velli door light ga open chesi chusa. Appudu Meena kinda kurchuni, nighty mottam vippesi carrot tho tana puku lo kottukuntundi.
Konta sepatiki puku lo nunchi rasam vacchindhi. Puku lo vellu petti aa rasanni notloki pettukoni aswadistundi. Adi chusi naa modda malli lechidi.
Intalo nenu door purtiga tericha. Mottam battilu vippi vunna Meena nannu chusindi. Meena sareeram mottam naa kalla mundu vundhi.
Nannu ala chusi shock ayyindi. Meena ventane akkadi nunchi tana nighty ni underwear ni pattukoni tana sollu kappukoni verey room loki vellipoindi.
Nenu kuda Meena gudda venakale vellanu. Adi room lo bed meda towel tho body ni cover chesukuni kurchundi. Nenu kuda velli bed meda kurchunna.
Appudu Meena natho naa andalane chusavaa leka nenu kottukovadam kuda chusava ani nannu adigindi. Naku konchem bayam mariyu konchem santosham kaligayi oke sari.
Appudu adiga nenu Meena ni enduku ela chestunnav ani.
Daniki Meena naku marriage ayyi chala years ayyindhi, eppudu naaku physicall gaa sukam ledu. Anduke appudappudu carrots tho ledantey vankayalatho saripetti kuntanu ani cheppindi.
Eee madhya mee mavayya ki sugar kooda vacchindhi. Maa sexual life asalu sarigga ledu ani konchem kanta tadhi pettindi.
Nannu ala chesukuneppu chuste chusav kani idi ekkada cheppaku ani Meena andi.
Tarawata Meena tana dress sari chesukuni lechi. Kitchen loki velli akkade vadilesina carrot ni dustbin lo vesi lunch cheddam rammani nannu pilichindi.
Kavalaney nenu naa lechina modda kanipinchela short vesi table dagara kurchunna.
Meena kuda blouse ki rendu uksulu teesesi unnayi. Meena lechi unna naa moddanu chusindi. Inka rice vesetappudu bagaa vongindi.
Appudu cleavage chala clear ga chusa. Meena kavalane chestundi ani ardamayindi. Saree paita pakkaki jaripi vodistundi.
Ala oka 15 nimishalu dani andalu chupistu vundi. Kavalani gudda uginattu nadustudi.
Naku ardamayindi Meena natho sex kavalanukuntundi ani. Meena kitchen loki velli vastunappudu dani guddani chudadam adi gamaninchindi.
Appudu Meena entra ala chustunnav ani andi. Inka nenu dani adigeddamu ani decide ayyanu. Enthalo Meena etu rara ani pilichindi.
Chevi itu pettu. Okasari naa korika teerustava ani adugindi. Naku ardamayindi kani nenu ardam kaledu atta malli cheppu annanu.
Adey okasari nannu ani apesindi. Enti atta full ga cheppu annanu. Okasari manam cheddama ani andi. Emi cheddam ani annanu.
Appudu nenu nuvvu emi anutunnavo naku ardam kavatledu annanu. Daniki inka visigipoyi orey okasari iddaram sex cheddama ani andi.
Eka naku pattalenanta anandam vesindi. Eka late cheyakunda ok annanu. Ala anagane nannu lakkoni dani room loki tesukuvellindi.
Meena dani guddani naakesi chupistu nilchoni saree ni teesesindi. Nenu noru vellabatti chustunnanu. Inka Meena na vypu tirigi tana jacket ki vunna last hooks ni teesesindi.
Black colour bra lo vundi. Meena natho dani sollu ni chusi tattikogalava ani adigindi. Daniki nenu emo atta, please atta edo avutondhi naa body lo naku emi ardam kavatledu ani annanu.
Daniki Meena dani sangathi nenu chusukuntaa ani cheppi bra hook tiyyadaniki nannu rammandi.
Nenu bra hooks tho patu bra ni kuda tesesa. Meena sollu ni chetulatho kappukoni naa munduki tirigindi. Dani tellani sollu chusi nennu dani deggaraki velli cheyya tiyyamannanu.
Appudu cheyyi pakkaki teesindia. Brown colour nipples naku darsanam icchayi. Okasari pattukuntanu ani annanu. Meena sarey ani andi.
Vadu vachi vadi rendu chetulu naa sollu meeda vesadu. Naku full ga mood naku naku full ga mood vastondhi. Dani solluni na face meedaku lakkonna, dani
Nipples ni cheekanu. Inka dani meda deggara face meeda full ga muddulu pedutunnanu. Meena full ga melikalu tirugutundi.
Inka late cheyyakunda nenu kuda naa battalu vippesa. Nenu dani langa ni kinda ki teesesanu. Only underwear tho vundi na kalla mundu.
Meena ni mancham meeda ki tosi muddula varsham kuripinchanu. Na lips tho dani lips ni lock chesi ala 15 mins chesukunnamu. Inka iddaram kasi ekkipoyamu.
Slow gaa na moddani pattukoni uputundi, nenu "aah. Aah. Atta." ani mulugutunna. Meena fastness penchindi. Nenu verey lokam lo viharistunnanu.
Sudden gaa na moddani teesukoni notlo pettukundi. Daniki nenu shock ayya.
Only videos loney ila chestaru anukunna kani. Bayata kooda ladies blowjob chestara ani adiganu. Daniki Meena adadaniki istam vuntey edaina chestundhi ani andi.
Inka notlo pettukoni munduki venkakki cheeki cheeki padesindi. Na moddani dantho modda rasam antha dani notlo karchesa. Ala oka 15mints tarawata naa moddani malli lepadaniki Meena try chestundi.
Naa moddani dani sollu madhyalo pettukoni notlo ummuni modda meeda omputundi. Malli na modda form loki vacchesindi.
Meena ni pakkaki tosi dani sollu ni cheeki, dani notlo modda petti dengutunna, naku aah angle kottadhi kavadam valla chala exciting gaa anipinchindhi.
Notlo nunchi na modda teesi dani kallu vedalpu chesanu. Atta neeku porn movies lo vunna angles anni parichayam chestanu anna, daniki adi chala happy ga feel ayyindi.
Nenu dani kallani vida teesi dani puku ni chetulatho pisukutunna. Na face ni dani puku deggara pettanu. Arey emi chestunnavu ani adigindi.
Nenu undu atta nee puku nakuta annanu, enti idhi kooda chestara andi. Daniki nenu enduku cheyyaru, nuvvu alaga kadalakunda vundu swargam chupistanu annanu.
Inka Meena kallu musukoni ready undi. Nenu nalukani dani puku meeda petti nakutunna, nenu nakutu nakutu sudden gaa na rendu vellu puku lo pettanu.
Daniki Meena gattiga arichindi. Appudu nenu aravaku nee puku dula teerusta annanu. Naku adey kavali ra naa ranku moguda ani andi. Atta nuvvu bootulu matladutavaa ani adiganu. Ilanti time lo avi chala baguntayi ani andi.
Pages: 1 - 2