Hi kamakathalu friends ela unnaru? bagunnara? Nenu mee venky ni. Naa stories chadivi nannu encourage chesi nanduku thanks. Chala rojula tarawata oka manchi story tho me andarini mood loki tesuku ravadaniki vachesaa.
Any unsatisfied aunties and college /hostel girls natho sex cheyyalanukunte naku tappakunda mail/hangouts lo message cheyandi. Threesome, foursome, enka mogudu chustundaga pellam enkokaritho dengali anukune vallu.
Infact edi kuda oka cuckold story nee. Oka romantic couple naa previous stories chadivi nannu contact ayyaru. Valla names vachesi ravi(32) and kavita(30). Valla chala ante chala romantic couple.
Ika story loki velte ravi naku hangouts lo message chesadu. Baduluga nenu kuda reply ichanu. Ala 2days taravata tana wife kavita gurinchi cheppadam start chesadu. Kavita andalu, sizes, alavatulu, korikalu, valla sex life, enni sarlu sex chesaru, enni types lo chesaru anni cheputunadu. Last lo naa wife ni dengutava ani adigesadu.
Naku kavalsindi kuda ade kabati ok chepesa. Kani mee wife opukuntunda ani adiganu. Apudu ravi annadu, kavita ki kuda sex ante chala istam. Andulonu threesome sex ante padi chachipotundi.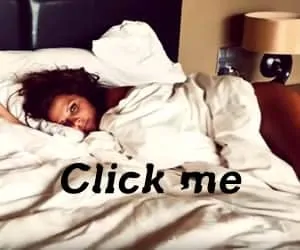 Oke sari rendu moddalu okati puku lo rendodi guddalo vesi denginchukovadam ante chala istam ani cheppadu. Kani threesome sex cheyadaniki third person kosam wait chestunnam ani naa last story chadivi nenu naa wife baga impress ayyam ani cheppadu.
Kavita tho kuda chala sarlu sex chat, video chat chesa. Chala horny ga matladedi. Video sex chasetapudu kavita camera mundu undress chesi nannu seduce chestunte nenu dani munde hp kottukuni karchesevadini.
Aa romantic couple naa munde video camera lo chala sarlu sex kuda chesaru. Adi choosi nenu roju valla munde undress ayyi hp chesukunevadini. Ala one month taravata maa date fix chesukuni, hyderabad lo untunna valla address ki vachesa.
Door bell kottanu. Kavita vachi door testundi anukunna. Kani ravi vachadu. Nannu lopalaki rammani kavita ni pilichadu. Melliga valla bedroom door open chesukuni kavita bayataki vachindi. Kavita saree lo chala sexy ga undi bro annanu.
Perfect shapes tho sex kosame puttinattu ga undi kavita. Nadumu kanipinchela boddu kindaki katti, tana salla sandhulu kanipinchela jacket, transparent saree tho oka boob matrame paita tho cover chesi, cat walk chesukuntu naa dagaraku vachidi.
Hai venky ani naa pedala pai oka muddu petti, naa tala ni pattukuni tana salla sandullo baga ruddukuni vadilesindi. Kitchen loki velli naku water and tea tesikuni vachindi. Na munduki vacchi vonguni tea tesuko mani annadi. Nenu naa chetito tea cup tesukuntune chala clear ga kanipistunna kavita sallu ni choostu undipoya. Nenu tea tagevaraku kavita vongune undi, nenu kuda reppa aarpakunda dani sallu ni chostune unna.
Tea tagesaka kavita malli kitchen loki vellipoyindi. Ravi nannu fresh ayyi ra fresh ga start cheddam annadu. Nenu bathroom loki velutu towel kavali kavita ni tesuku rammanu ani ravi ki cheppa. Nenu kavalani bathroom door open chesi naa dress remove chesi naa modda kottukuntunnanu.
Apudu kavita towel tesukuni vachi door tosindi. Nannu nude ga back nunchi chosindi. Nenu venakki tirigi chosa tanani. Kavita chupu nunchunna naa modda mide undi. Nenu towel tho patu dani cheyyi pattukuni lopalaki laganu.
Iddaram hug chesukuni lip to lip kiss chesukuntune nenu dani salla ni pirralani saree pai nunche nalipestu baga enjoy chestunna. Ala oka 5minutes chesaka ravi piliche sariki oka sariga nannu vadilesi kavita bayataku vellipoyindi. Siggupadutu vellina kavita saree tadi podi ga undadam chosi ravi vishayam mottam ardamayindi.
Oka 5 minutes ki nenu snanam chesi dress vesukuni hall lo ki vachi unna. Ravi bedroom loki ra venky ani pilichadu. Nenu bedroom loki velli choste, ravi chair lo kurchuni unnadu. Kavita matram bed mida undi sexy poses tho naa mood penchundi.
Appudu ravi vaipu choosa, vadu natho thana wife ni emaina chesuko, neku full rights istunnanu, naa lanja wife ni baga satisfy cheyyi ani encourage chesi nannu bed mida unna kavita midaki thosadu.
Nenu amantham velli kavita mida padanu. Aa padadam tho ne maa sex start ayyindi. Nenu dani moham lo moham petti pedala mida deep kiss chestunnanu. Naa body mottam kavita body mida ne undi.
Naa rendu chetulu kavita chetulatho, naa rendu kaallu kavita kaallatho mudila vesukuni, naa chest ni kavita sallu ki ruddutu, nitaruga ninchunna naa modda tho kavita puku ni saree pi nunchi rub chesthunnanu. Ala kasepu chesaka kavita paita lagesi jacket paine salla ni naa chethulatho pisukutunnanu.
Ala pisukuthu jacket pattukuni lagesanu. Okkasariga battakayalanti rendu baayalu bayata paddayi. Aa baayalani pattukuni pisukuthu, kasepu notitho chekuthu, mallu pedulu jurrukuntu, baga heat mida unnam iddaram.
Appudu kavita melliga molagadam start chesindi. What a horny moment ra, please nannu anubhavinchu nannu dengu, nalipay, champay ra nee kama dhaham tho please fuck me fuck me antu nannu baga rachakottindi.
Venuka nundi kurchuni ravi chostu thana chetho modda pisukutunnadu. Nenu naa shirt and pant tesesi oka underwear tho unna. Kavita pedalu vadili nadum dagaraki vachanu. Akkada unna langa bondulu vippesi, langa kindaki lagesi, dani panty kuda tesesanu.
Appudu nenu dani rendu legs ni wide chesi mokalla mida vonguni kavitha puku nakutu naa rendu chetulatho dani baayalani pattukuni pisukutunna. Ala kasepu chesaka kavita rendu kaallu naa shoulders pai vesukuni puku konchem paiki lepi pattukuni puku tho patu kavita gudda kuda kalipi nakutunna.
Ala nakutuna nenu turn avvutu velli naa modda ni kavita noti dagara pettanu. Kavita thana chetulatho naa underwear tesesi naa modda ni dani notlo pettukuni chekadam chestundi. Eppudu memu 69 position lo unnamu. Nenu kavita body mida untu dani puku ni nakutune notlo naa modda petti dengutunnanu.
Ala kasepu chesaka nenu bed mida nundi role ayyi naa paina kavita ni vesukunna. Eppudu kavita dani head ni paiki kindaki ooputhu naa modda ni chekuthundi. Nenu matram as it is ga dani puku ni vasana ni enka rasalani jurrukuntunna.
Kavita pukuni guddani baga naa notitho cheki cheki clean chesa. Eka 69 position nundi tappukoni nenu kavita puku daggariki vachi dani rendu kaallu naa shoulders paina vesukuni naa modda ni dani puku mida petti slow ga puku chuttu rub chesthu okkasariga dani puku lo tosesa.
Ante aa topudiki okkasariga kavita peddaga arichindi. Ventane kavita mida nenu vali naa pedalatho dani pedalaki lock vesesa. Eka melliga naa modda ni paiki kindaki oopadam start chesa.
Slow ga kavita kuda baga heat mida undi kabolu naku support ga tana pukuni naku opposite ga oopadam start chesindi. Bed paina kavita undiand kavita paina nenu unnanu, naa body mottam kavita mida vesi, naa chest tho dani baayalani rudduthu, dani pedalani jurruthu danini dengutunnanu.
Maa romance mottam choostunna ravi thana dress mottam veppesi maa dagaraki vachi join ayyadu. Kavita pedalu pattukuni lagestunna nannu aapi, ravi gudda ni techi kavita moham petti modda notlo dinchi dengutunnadu. Kavita matram puku lo oka modda notlo enko modda tho denginchukuntu maa iddari kinda padi naligipotundi.
Nenu ravi face to face undadam tho iddaram konchem close ayyi naa chetulani ravi shoulders pai vesi ravi chetulani naa shoulders pai vesukovadam tho manchi support dorikindi.
Maa weight mottam shoulders paine unchi, maa iddari moddala tho enka fast ga dengutunnam. Maa iddari weight kavita tattukoleka potunna aravadaniki kuda chance evvakunda dengutunnam.
Oka 5 mins tarawata dengadam aapi kavita ki oka 2 mins oopiri pelchukonichi malli session start chesam. Esari nenu bed mida undi kavita ni naa midaki vesukuni naa modda ni dani puku lo petti dengutunnanu. Elopu ravi vachi vadi modda ni kavita gudda lo okasariga dinchadu. Ventane nenu kavita aravakunda naa midaki lakkoni muddu pedutunna.
Nenu strokes ivvadam modalupetta. Ravi kuda same alage storkes estunnadu. Kavita baga mulugutundi fuck me, kill me, naa puku ni pagaladengandi ra mogullara antu mamalni rechagodutundi. Memu kuda ekkada taggakunda dani gudda ni puku ni iddaram kalipi marchi marchi dengutunnam. Ala dengutu dengutu kasepatiki iddaram dani notlo ne karchesam.
Okari mida okaru padi hug chesukuni bed mide mugguru tied ayyi nidrapoyam. Oka 3hours varuku maku melkuva raledu. Tarawata mugguram lecham, time choste 7pm ayyindi, fresh ayyi food prepare chesukuni tinesariki night 9pm.
Tarawata malli mugguriki energy vachindi anthe again sex session starts. Esari mamuluga kakunda baga hardcore ga chesam. Night anta nidrapokunda kavita iddaram marchi marchi dengutu morning 5 varuku oka 4 to 5 rounds vesukunnam.
Tarawata nidrapoyi malli afternoon lechesariki okate vallantha noppulatho mugguram kadalalekapoyam. Kavita ithe walking kuda kastam ga undi, dani gudda puku yerraga kamilipoyi unnayi.
Appudu ravi oka ointment techi kavita pukulo rub chestu unte nenu kuda velli dani gudda lo mandhu ni rub chestunnanu. Ala nenu ravi kavita body mottam ointment pusamu.
Evening ki kasta relief ga anipinchi nenu na bag sardhukuni return bayalu dheranu. Vallatho gadipina aa rendu rojulu naku swargam lo unnattu anipinchindi. Nijam ga what an erotic sexperience. Elanti experience naa life lo chala kavalanukuntunnanu.
All young girls, aunties and married women na story chadivina meeru kuda elanti hardcore, erotic sexperience ni kavalanukunte naku message cheyandi. Mimalni baga satisfy chesta. Naa mail id:[email protected] Believe me. Have a nice sex.