Hi kamakathalu friends ela unnaru? bagunnara? Nenu mee venky ni. Naa stories chadivi nannu encourage chesi nanduku thanks. Chala rojula tarawata oka manchi story tho me andarini mood loki tesuku ravadaniki vachesaa.
Any unsatisfied aunties and college /hostel girls natho sex cheyyalanukunte naku tappakunda mail/hangouts lo message cheyandi. Threesome, foursome, enka mogudu chustundaga pellam enkokaritho dengali anukune vallu.
Infact edi kuda oka cuckold story nee. Oka romantic couple naa previous stories chadivi nannu contact ayyaru. Valla names vachesi ravi(32) and kavita(30). Valla chala ante chala romantic couple.
Ika story loki velte ravi naku hangouts lo message chesadu. Baduluga nenu kuda reply ichanu. Ala 2days taravata tana wife kavita gurinchi cheppadam start chesadu. Kavita andalu, sizes, alavatulu, korikalu, valla sex life, enni sarlu sex chesaru, enni types lo chesaru anni cheputunadu. Last lo naa wife ni dengutava ani adigesadu.
Naku kavalsindi kuda ade kabati ok chepesa. Kani mee wife opukuntunda ani adiganu. Apudu ravi annadu, kavita ki kuda sex ante chala istam. Andulonu threesome sex ante padi chachipotundi.
Oke sari rendu moddalu okati puku lo rendodi guddalo vesi denginchukovadam ante chala istam ani cheppadu. Kani threesome sex cheyadaniki third person kosam wait chestunnam ani naa last story chadivi nenu naa wife baga impress ayyam ani cheppadu.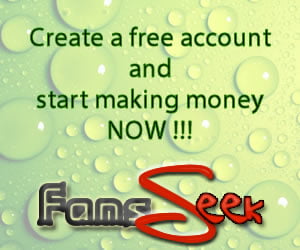 Kavita tho kuda chala sarlu sex chat, video chat chesa. Chala horny ga matladedi. Video sex chasetapudu kavita camera mundu undress chesi nannu seduce chestunte nenu dani munde hp kottukuni karchesevadini.
Aa romantic couple naa munde video camera lo chala sarlu sex kuda chesaru. Adi choosi nenu roju valla munde undress ayyi hp chesukunevadini. Ala one month taravata maa date fix chesukuni, hyderabad lo untunna valla address ki vachesa.
Door bell kottanu. Kavita vachi door testundi anukunna. Kani ravi vachadu. Nannu lopalaki rammani kavita ni pilichadu. Melliga valla bedroom door open chesukuni kavita bayataki vachindi. Kavita saree lo chala sexy ga undi bro annanu.
Perfect shapes tho sex kosame puttinattu ga undi kavita. Nadumu kanipinchela boddu kindaki katti, tana salla sandhulu kanipinchela jacket, transparent saree tho oka boob matrame paita tho cover chesi, cat walk chesukuntu naa dagaraku vachidi.
Hai venky ani naa pedala pai oka muddu petti, naa tala ni pattukuni tana salla sandullo baga ruddukuni vadilesindi. Kitchen loki velli naku water and tea tesikuni vachindi. Na munduki vacchi vonguni tea tesuko mani annadi. Nenu naa chetito tea cup tesukuntune chala clear ga kanipistunna kavita sallu ni choostu undipoya. Nenu tea tagevaraku kavita vongune undi, nenu kuda reppa aarpakunda dani sallu ni chostune unna.
Tea tagesaka kavita malli kitchen loki vellipoyindi. Ravi nannu fresh ayyi ra fresh ga start cheddam annadu. Nenu bathroom loki velutu towel kavali kavita ni tesuku rammanu ani ravi ki cheppa. Nenu kavalani bathroom door open chesi naa dress remove chesi naa modda kottukuntunnanu.
Apudu kavita towel tesukuni vachi door tosindi. Nannu nude ga back nunchi chosindi. Nenu venakki tirigi chosa tanani. Kavita chupu nunchunna naa modda mide undi. Nenu towel tho patu dani cheyyi pattukuni lopalaki laganu.
Iddaram hug chesukuni lip to lip kiss chesukuntune nenu dani salla ni pirralani saree pai nunche nalipestu baga enjoy chestunna. Ala oka 5minutes chesaka ravi piliche sariki oka sariga nannu vadilesi kavita bayataku vellipoyindi. Siggupadutu vellina kavita saree tadi podi ga undadam chosi ravi vishayam mottam ardamayindi.
Oka 5 minutes ki nenu snanam chesi dress vesukuni hall lo ki vachi unna. Ravi bedroom loki ra venky ani pilichadu. Nenu bedroom loki velli choste, ravi chair lo kurchuni unnadu. Kavita matram bed mida undi sexy poses tho naa mood penchundi.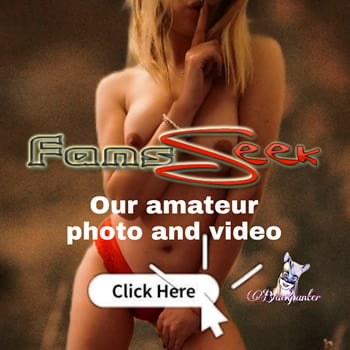 Appudu ravi vaipu choosa, vadu natho thana wife ni emaina chesuko, neku full rights istunnanu, naa lanja wife ni baga satisfy cheyyi ani encourage chesi nannu bed mida unna kavita midaki thosadu.