I'm 26 male from hyderabad. Online lo ammailani search chesthu unde vadni. Evarkana intrest unte meet ayi dengevadni.
Kondaru money ichevalu. Figure bagunte just valtho room book cheyinchi denge vadni
"Hyderabad lo evarkana secret ga paid fun kavalante text me to discuss. Ela dengina guda muskuni dengichkovali if you wanna get satisfied.
Chat chesi dengese fake na kodkulu dnt waste my time. Intrest una doola pookulu pay cheyagalige valu matrame text cheyandi"
Ila comments peduthu unde vadni sex pages lo facebook and instagram lo.
Oka sari ee comment chusi oka ammai rply ichindi ila comments pedthe evarana vastara intha wild ga pedthunav andi. Ila pedthe doola una lanjalu vastharu ana. Ok andi chat chesindi koni days.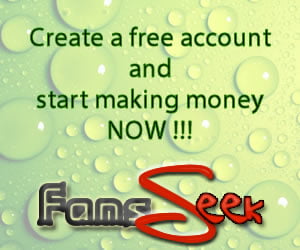 Meet avthava ante nv pay cheyalevu le lite tesko ante. Pay cheyalenu kani room book chestha boyfrienf tho okesari chesa mali cheyali anpisthundi.
Evarnana meet avdam ani safe kademo ani vela ledu andi. Sare nak kuda pooku dorkuthadi ga ani kalustha ani chepa.
Next day vala area busstop ki ramandi vele sariki scarf katkuni undi. Message chesa vacha ani chusi vachi hi chepindi. Hi chepi bike ekinchukuna. Oyo book chesindi.
Eltunte madyalo boobs tagilayi. Bane pergayi ante neke ga ichedi mundu room ki pada andi.
11 ki hotel reach ayam. Steps ekutunte guda chusi bane unai lanjavi mundu venaka ankuna. Check-in ayi room loki velamu. Scarf tesindi bagundi chudadanki white skin tone.
Mirror lo hair set cheskuntunte venka nndi hug cheskuna.
Agu ipde ga vacham apude na ante. Vachindi danikosame ga inka late nduku ani godaki aanichi. Modda guda ki press chesa neck paina kiss chesthunte adi kuda tempt aindi.
Mundu ki thipi kiss cheda. Bane receive cheskundi. Kiss chesthu chesthu oka hand tho nadmu patkuni inko hand boobs paina peti press chesa. Mmmmm ani moan chesthundi.
Boobs bagunai peda pedaga ante lopala unte em ardm avthadi teesi chudu ante top ipesa.
Bra paine ila unai inka adi kuda teeste entha baguntayo ani bra paiki etagane 34 size white boobs baita padayi.
Bane pergayi ana. Navu mundu nundi anthe unayi. Na bf sariga chesthe inka pedaga aye vi andi.
Nen chestha le ani chepi oka boob notlo petkuni suck chesa. Na head patkuni suck cheyinchkuntune.
Bed paina padkopeti nen dani paiki eki okati suck chesthu okati press chesthuna. Meliga hand pant loki peta. Lanjaki baga wet aipoindi.
Enti ve intha karchavu ante okesari chesa mali ipude chesthuna baga mood vachi kaarinadi andi. Inka chala karutadi le ani pooku rub chesthu kiss chesthuna.
Pant tesi undrwr kindaki laga.
Legs spread cheyagane shaved pussy brown lips tho rasalatho wet ayi merustundi.
Thodalu lick chesthu meliga pooku dgrki veli kiss chesa. Moan chesindi.
Lips spread chesi lick chesthunte na head pooku ki nokukuntundi. Lips spread chesi tongue ni pooku loki durchesi
Na juttu patkuni gatiga. Inka tongue fucking chesa.
Puku nundi rasalu kaari gudda hole wet ayi bed sheet paiki karayi rasalu.
Guda hole lo finger durchi lick chesthuna.
Danki leak aye time ki finger guda loki full ga durchi pooku ni tongue fuck chesa. Leak avagane na head ni thoda la madyalo peti nokesindi.
Na sweat and dani pooku rasalu na face thadichipoindi. Alage kiss chesi dani rasalu taste cheyincha danitho.
Kiss chesthunte na modda paina hand petindi. Lopale pete pisukutava baitiki teesi emana chesthava ante na pant zip teesi stroke chesthundi vediga undi ani.
Stroke chesi kaaripinchadm kaadu notlo petkuni cheeku ante chi nen cheyanu ani
Guda muskuni cheyi ani pant undrwr vipesi bed paina nilapadi dani juttu patkuni modda notloki durcha.
Baitiki tesesi smell vasthundi salty taste andi. Em kadu cheeku ani juttu patkuni notlo durchi gatiga mouth fuck chesa.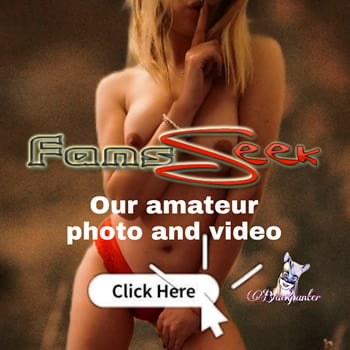 Kasepatki ade cheekuthundi ani hair vadilesa. Nen dani chest paina kurchuni boobs press chesi.