Husband and wife invited me after reading my stories
Welcome back my dear lovers reader… Hope every one was doing great. My name is Praveen and I am 24 years old from Hyderabad.
Oka roju oka boy name tho unna I'd tho naku massage vachindi. Nenu boy ey kada ani reply ivvaledu, taruvatha message lu ekkuva vachayi ani chustunna. Andulo oka message nuvvu na pellanni na mundu dengali vachindi.
Adi chusi reply icha, ni wife ki ok na ani adigina. Memu single boy kosam waiting ani cheptu na real ID's exchange chesukunnam. Ala 1week varaku chat chesukunnam, na pai nammakam vachaka vallu normal video call chesaru.
Husband (Ravi) age 35 wife (Kavitha) age 32 size lu 38-36-40 kama devatala undi. Ala mataldutu wife koncham semi nude tho sallu chupinchedi white ga pink nipple tho unnay. Chuda gane pisakali anipinchela unnayi.
Wife motham battalu vippi naku call lo chesthu nannu recha godutu undhi. Husband emo dani sallu cheekutunnadu. Ala chesthu wife ni ongo petti puku lo modda dinchi husband denguthu adi mulugutundi.
Nenu adi antha chusi na modda kodutunna, oka 10mins taruvatha eppudu kaluddam ani discuss chesi call end chesam. Ala ah couple's VC lo valla dengudu naku chusthu naku kamam penche vallu.
Ala oka 1month jarigina taruvatha naku oka adress and date time cheppi rammannaru. Chustu unda gane time vachindi, ready ayyi vallu cheppina address ki vella. Adi oka gated community, call chesa husband vachi receive chesukoni valla flat ki teesuku velladu.
Flat loki enter avvagane na kama devatha na daggara ki vachi energy kosam energy drink ichindi. Na mundu sallu expose chesthu kurchoni kamam tho na vaipu chusthundi, intha lo husband chusukundi chalu. Iga start chesthara antu navvu tunnadu.
Couple tho pattu nenu kuda valla bedroom loki velli bed paina kurchunna. Vallu emo chair lo kurchunnaru, husband meeru start cheyandi. Nenu second-round join avuta ani door petti bayataku velladu.
Ala vella gane wife (Kavitha) vachi na pakkana kurchoni na thodala pai cheyyi tho tadumuthu undi. Alane na pant pai nunde na moddani press chesthu abba Janu, pant pai nunde entha undo.
Umma antu kiss chesthu na battalu motham remove chesindi. Nannu bed paina thosi na foot nundi muddulu pettadam start chesindhi. Ala muddulu peduthu peduthu na modda varaku vachi na moddani chusthu undi.
Na mugudi modda kanna pedda gane undi ro. Gattiga dengutav kada na ranku moguda antu na modda ni kottadam start chesindi. Modda koduthu ilanti young modda kosame ra na puku chustundi. Ra na moguda antu na moddani notlo pettukoni cheekadam start chesindi.
Lanja munda melliga cheekave nenu ekkadiki ponu, ee modda neeke sontham. Melliga ne lanja dana Kavitha. Na moddani oka professional sucker la cheekuthundi. Ala oka 10mins cheekinaka dani notlo ne na modda rasalu vadilesa.
Kavitha abba em taste unnay ra ni rasalu, kirak super ra. Nenu lechi Kavitha ni lepi wall daggaraku teesuku vella. Dani jacket vippa, lanja di black bra vesindi. Black bra lo dani white sallu merusthu unnay.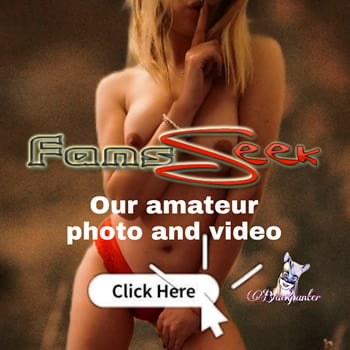 Bra remove chesa, dani sallu pink nipple tho pedda gane unnay. Vatini chuda gane notlo pettu koni cheekadam start chesa. Adi mellaga cheekara donga moguda issh ahh ha sss antu muluguthu arustundi.