Hello readers, Rahul here coming up with my first story about the best day of my life. So I'm give a little info about the people in this story as it progresses. I'm 24 currently and my bestie Simran is the same age. We study the same group. She's a cute girl and I've never i repeat never wanted to fuck her. On the other hand her twin sister (non-identical) Sindhu, well I've always wanted to have sex with her because she always teases me whenever I visit their home. From Simran I've learned that Sindhu had a crush on me which is why she always teases me. Once when she got to know I'm visiting, she immediately removed her top and let me see her in bra on purpose. And also many times she'd send me hot photos to which I've fapped many times. Simran is a curvy girl with thick ass 32-26-34 while Sindhu here has both big tits as well as ass 36-28-36. Both of them are brownish gold complexion. So into the story.
Simran is a very close friend of mine. We trust each other with our personal matters. Both of their parents work so most of the time they're not home and return very late. Sometimes they even work nights. So the girls are pretty free. One night at midnight 1 AM Simran called me all crying. I asked what happened and she said that she wanted to meet me right now. So i went to pick her up and we just wandered through. She told me what happened. She and Sindhu had a quarrel. And her parents didn't come home so Simran called her bf over. And she woke up in midnight and that's when she finds Sindhu and her bf together. Her bf was without his shirt and Sindhu was kissing him. Just to get revenge. Simran kicked him out of the house, they broke up immediately. She was really sad so i suggested her that she should try to get revenge on Sindhu somehow.
She agreed As soon as i said that she was like i got an idea. My sister always adored u so how about u fuck me in front of her. I was speechless, at first i thought she was joking and laughed but she was serious. She said what am i not good enough for u? She went a bit back and lifted her arms straight up and jumped a little. Is this shape not good? Honestly she was looking so hot under the moonlight but still she was my bestie. However somewhere in my mind the thought did feel great. I know this because my dick started getting hard. She quickly came up and kissed me on the lips. I wanted to push her away but my hands instead of pushing her away grabbed her thick ass. But then i pushed her away and went back inside the car. She joined me and said it's okay let's go to your home we'll discuss there. We went home and few mins later we were in my bedroom. She said she wanted to check my dick's size. I was very much embarrassed by what she said but she insisted on it and even removed my shirt and pant.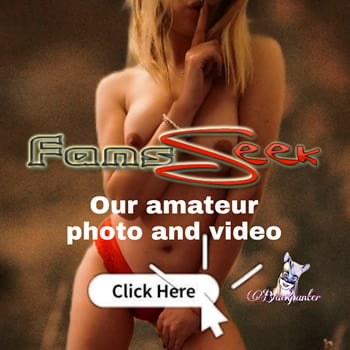 Slowly i even removed my underwear. I thought about all the lusty things but still the embarrassment got better of me so i wasn't getting a boner. She gave a weird look and i shouted hey standing fully naked in front of a clothed woman is really embarrassing u know? So she shrugged and removed her dress. First her top, legging then her bra and panties. That did the trick. My dick immediately raised to a 6 inch size. She squeezed her boobs together and gave some swift jerks causing my dick to increase by 1 more inch. She said wow that almost 3 inches bigger than my bf. By now i was overcome by lust so i told her why don't you touch it once. She came close and gripped it tightly. It increased by 1 more inch. She opened her mouth very wide and said maybe i shouldn't have asked u to do this cuz if we do that's gonna hurt me very much. I held her by her waist and kissed her saying not my fault babe. Now are u gonna do something about it or not?