Hi friends, Naa Peru Praveen and andaru Pandu Ani pilustaru. Nenu average height fair skin and gym ki veltha. So, body koncham maintain chesta. Nenu Btech graduate ni, campus placement lo manchi IT company lo job vachindhi. Training tarvatha job location Bangalore vachindhi.
Job lo okesari join aina valla lo memu oka 6 members same team lo paddam. Andulo oka ammai. Tana peru Swetha (Name changed). First time chuste evaru ee athiloka sundari anipinchindhi.
Manchi face expressive eyes chala manchi figure. May be 34-27-37 anukunta. Ass aithe perfectly shaped, evaro chala Sharda ga cheekinattu untundhi. Chuste mana cheti tho okka sari touch chesi gattiga pisakali anipisthadi.
Boobs chuste ventane modda lechi dance vasthadi. Inka roju tanani thaluchukoni daily morning and evening bath time lo kottu kovadame pani. Ee feelings anni first konni roju le. Tarvatha friendly aipoyaka naku inka ah kamam feeling poindhi.
Friends andaram pakka pakka hostels lone unde vallam. Tanatho daily evening tea taguthu matladukune vallam. Friends andaram andhra vallamu. So, intiki velte andaram tickets okesari book cheskune vallam.
Appudu Sankranti time ki andaru train book cheskunnaru. But naku leave doraka ka book chesuko ledu. Swetha kuda vere pani undatam tho Sankranti ki intiki velloddu anukundi. But Sankranti ki naku leave tesko mani manager green signal ichadu.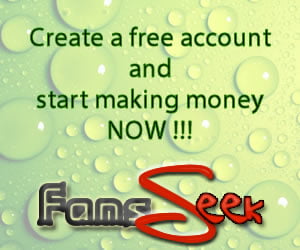 Tanaki kuda vere pani ayi povadam tho intiki veldam ani decide ayyindhi. Train tickets gurinchi telsindhe ga. Sankranti time kadha tickets kali levu inka chesedi em leka buses chusam. Almost anni filled, only last row seats unnai.
Velle mundu roju matram oka sleeper bus pettadu. Open chese sariki only upper 2 berths unnai, tanaki ventane cheppa ila unnai ani. Tanu ventane book chesey andi. But nenu cheppa adi sleeper bus neeku ibbandi ga untundi emo ga ani.
Nakem ibbandi ledhu neeku ibbandi unte cheppu andhi. Nakem ledhu ani book chesesa.
Evening 6 ki bus, nenu Vijayawada and tanu Guntur 12 hours journey. Nenu ready ayyi tana hostel kindaki vacha tanu kuda ready ayi vachindhi. Appati varaku naku ye bad intentions levu but tanu hostel lonchi bayataki vachindhi.
Pink top and black tight track pant vesukundhi. Tanani ala chuse sariki naalo evevo korikalu start ayyayi. Night antha ee andala tara pakka travel chesta ane feeling ki naaku goosebumps vastunnai.
Tana pakkana nadustunte tanu kottukunna perfume smell ki inka hard aipothundi. Stop ki oka 10 minutes nadavali. Nadiche darilo slow gaa tana bhujala ki rasukuntu nadustunnam, inka full on mood vachesindi.
Nadustunte side nunchi tana boobs chustunte bale undhi asalu. stop ki vacham. Akkada abbayilu andaru tana vaipu chustunnaru. Inka naaku possessive feeling vachi tanatho close ga matladutunna. Appudappudu tana bhujam pai casual ga cheyyi vestu matlada.
Andaru jealousy tho chacharu, 10 minutes ki bus vachindhi kotha travels. So, bus chala neat ga and chala bagundhi. Tanu widow side berth ki vellindi, ekki nappudu slip aithe tana nadumu pattukuni paiki ekkincha. Nenu kuda ekkesi curtains vesesa.
Ala kurchoni kasepu kaburlu cheptunna office gossips and all. Time 8 ayyindhi, Swetha movie chuddam mobile lo pettu andhi. Nenu prime lo movie petta, oka earphone tana chevi lo and inkokati na chevilo. So, iddaram close ga jarigi padukunnam.
Tana bhujam ni naa bhujam tho slow ga ruddadam start chesa. Na body full heat ekkesindi, slow ga tana bhujam paiki na bhujam petta. Tana boob naa chetiki touch avtundhi. Ah soft boob ni slow ga naa shoulder tho tadumutunna.
Tana breathing perigindhi tana oopiri vediga naku tagulutundi. Tadumutunna prathi sari heavy ga breathing teeskuntundi. Tanaki kuda mood vachindhi ani naku ardam aindhi. Swetha vaipu tirigi chusa tanu eyes close chesi enjoy chestundhi.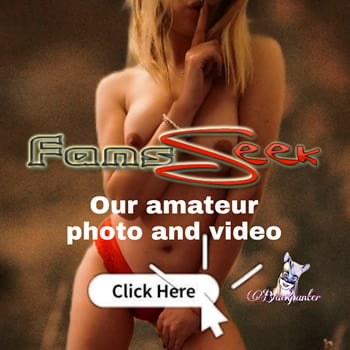 Inka nenu late cheya kunda movie close chesi, dairyam chesi naa left hand tana naval paina vesa. Tanu ulliki padi eyes open chesindhi. Rey Arjun entra antu na vaipu chusindi. Tana cheti tho na cheya pakkaki teesesindi.