I was jealous of my best friend Jessy. She was beautiful, had good grades and was dating the handsomest guy in college. I had a crush on Mark (her boyfriend) since forever and I really hated her. I always prayed that Mark would break up with her but that never happened. I decided to do something about it so one afternoon I invited Jessy over to my house just to hang out, I smashed up 3 viagaras and mixed it in her drink. Jessy and I watched a movie when I excused myself to go and load the laundry. What Jessy wasn't aware of was that I had prepared a fuck session for her with some black dudes around my neighbourhood. These guys were nasty and they willingly paid me 50 bucks each for a good fuck with a hot white chick. The doorbell rang 10 minutes later, I pretended to be busy and yelled to Jessy to answer the door. I knew that she would be horny by now because she had finished the whole glass of viagara juice I prepared for her. She answered the door and was surprised to see 4 big black guys at the door. "Kaitlyn", she yelled "There are some guys at the door". "It's ok Jess", I yelled back, they are just here to check on the DVD player". So Jessy let them in. I peeped into the living room and noticed that Jessy was restless, she was probably very horny by now. She watched as the guys pretended to check the DVD player. One of the guys sneakily put in a porn video which I had intentionally left there and I knew I had Jessy where I wanted her. The movie showed a white girl bouncing on a big black dick while sucking another and rubbing another with her hands.
I heard one of the guys say "Damn look at this white bitch loving black dicks".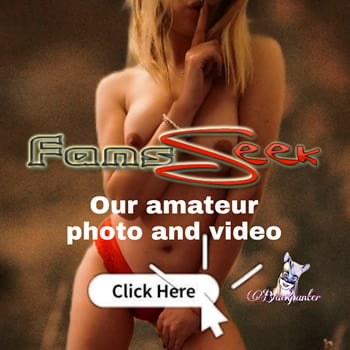 I peeped into the living room once more and I noticed Jessy's hand in her shorts rubbing her clit. The guys hadn't noticed yet as they were watching the porn movie that was playing. Jessy was so horny that she let out a moan and all the guys turned to look at her. " Woah look at what we have here", one of the guys said "A horny slut who digs black dicks". The guys started to undress and I got my phone to record everything. The guys went up to Jessy and one of the black guys with what seemed like a size 11 dick ordered Jessy to suck him. Jessy was still stroking her clit but she obliged. She licked his 11 inch dick as his friends stood there stroking their dicks. She started to suck him and her mouth stretched at the width of it. She was moaning and he told his friend "Strip that bitch, she doesn't deserve to wear clothes". His friend with a size 9 dick but thicker than his tore Jessy's top and bra off her, he then lifted her up with one hand and removed her shorts and panties in just one yank. Jessy was completely naked and she was horny. The guy with the 9 inch dick, lifted Jessy up and sat her down on his huge hard dick. Jessy told me that Mark was a 7 so I knew that these guys were going to stretch her out today.
The guy started to fuck Jessy's pussy as she moaned. "You like black dicks you little slut"? he asked as he bounced her up and down his dick. " Yeah bitch grind me" he ordered and Jessy started to grind his dick while sucking the 11 inch guy.