Hello nenu mee mahesh ni. Nenu ide varake chala stories rashanu appudu naku oka mail vacchindi. Ramesh Rao name correct cheppadam correct kaadu ani naku anpistundi .
ayna sare chepthanu problem yemi undadu anukuntunna . tana name vacchi Ramesh Rao ani anukundam. Ramesh Rao name valla wife name marchanu tana name shilpa.
Ramesh Rao ki oka korika undi ani adigadu enti adi Ramesh Rao ani adiga ante inka cheppadu nenu anil ani parichayam chesukunnadu. Nenu na name mahesh ani cheppa. Age entha ani adigadu nenu na age vacchi 28 ani cheppa. Modda size entha annadu nenu na modda vi pics pampincha oka 3-4 reppa paatu kaalam lo tana ki.
Inka modda pics chusi shock ayyadu. Wow chala bagundi nee modda naku alanti moddalu oka 4 kavali neeku evaraina telusa ani adigadu ante cheppu ani enti nee korika ani adiga. Appudu athanu open up ayyadu.
Naku na wife ni varusaga nalugu moddalu tho denginchali adi ela dengalo cheptha chudu ani annadu so nenu sare cheppandi ani adiganu.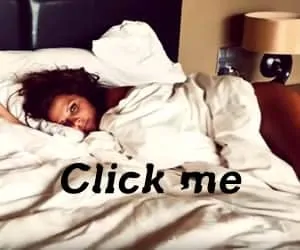 No. 1) na pellam ni vellakila padukopetti unchali.
No. 2) todalu baga panga chapali one by one puku ni nakali
No. 3) ala varusaga okadi tarvatha okaram puku ni naakali
No. 4) okadi tarvatha okadu puku lo modda la rasam poyyali na pellam puku lo annadu.
No.5) ala puku lo nundi mi moddala rasalu bayataki vastu unte chudali ani undi annadu .
Wow chala bagundi ni fantasy nenu tondaralone teerusta naku konchem works unnay avi ayyaka neeku call chesta ani cheppa so atanu nenu wait chesta annadu.
So nenu na works finish cheshaka inka Ramesh Rao ki call chesha anil ekkadunnav ani adiga inka tanu ha nenu inti daggara ne unnanu ani cheppanu.
So mari nenu 3 guys ni ready chesha naaatho kalipi naluguru ready ga unanru ani cheppa athanu wow nijama annadu andari modda la pics peduthava annadu.
Nenu valla pics andarivi share chesha reppa paatu time lo. So inka Ramesh Rao nenu wait chesta annadu memu inka bayalu deram naluguram.
Ala memu Ramesh Rao valla urloki cherukunnam Ramesh Rao mammalani parichayam chesukunnadu inka akkada nundi hotel ki vellam akkada tiffins chestu unnam. Tiffin chestunna time lo nenu plan antha explain chesha.
Andarini parichayam chesha ramu raju gopi prem. Andari moddalu 7 – 9 inches madya lo untay. Ramu modda 7 ". Raju – 7. 5 ", gopi – 8″, prem – 9′". Meeku kuda clarity raavali ani cheppanu.
Inka mellaga then memu intiki cherukunnam ikkada oka matter undi enti telusa asalu meeku kuda. Yeah adi enti ante vadi wife ki kuda telidu ila denguthunnam ani.
Wife name vacchi shilpa laga ramya krishna laga sexy ga undi nijamga nenu asalu intha risk kuda tisukunna ante kevalam kosam I mean antha sexy figure adi.
Ame age vacchi bra size 34 b. Waist size – 30 inches, guddala size – 38 inches. Super ga unnay nijamga. Ramesh Rao ye cheppadu dani kolathalu. Inka valla wife ni parichayam cheshadu maaku.
Ha villantha naku friends ikkada oka work project meeda ikkada vaccharu ani parichayam cheshadu.
Ame nijamga chala calm ga silent ga undi antha decent figure vammo vadu bale cheppadu ani anukunna. Inka andaram ready ga unnam eppudeppudu night avudda ani anukunnam.
Inka lunch kuda cheyyakunda memu night 7 varaki andaram velli poyam. Husband kuda vasta annadu but nene vaddu ani cheppa enduku ante malli ameki mottam sex ayyaka anumanam vastundi kada ani. Elgagu vastundi but antha fast ga vaddu lendi ani cheppa.
Inka memu 9 pm ki vaccham appatiki vallu dinner chesesharu. Vadu inka call cheshadu intiki rammani cheppadu naku agadam ledu randi twaraga annadu.
Inka memu ready ay poyam chala baga ashaga eduru chustu unnam eppudu velli dengudama ani chustunna inka time rane vacchindi prem vadi modda ni teesi unchadu alane nenu kuda na modda ni bayata teesi unchanu chala bagundi.
Velli amanthanga vadi pellam ni noru musi memu sallani pisakadam start chesham ame jacket konchem chimpesham wow super ga enjoy chestunnam memu adi chi bastards vedava antu tidutu undi inka appatike Ramesh Rao kuda lechadu emi teliyanttu act chestunnadu,
Kaani memu inka vinaledu chala baaga recchi poyi konchem naatu ga maas ga sallani pindutu cheekadam start chesham yi lopu inka iddaru vacchi Ramesh Rao ni chair ki kattesi notlo gudda kukkam. Chudu ra ni pellam ni ela denguthamo ani cheppam.
Wow antu enjoy cheshadu vadu ala ashaga chustunnadu inka ala prem vadi modda ni teesi notlo pettadu raj emo chetilo oka modda nenu emo chudandi ani na modda ni teesi aunty puku lo petta chala bagundi tight ga ne veltundi enti ni mogudu dengadam leda ani cheppa alane speed pencha yi polu prem kuda dengutunnadu notlo.
Adi emo hmmm amma abbh ummah ummmah ushhh chala bagundi inka pettandi ani mulugutundi wow dani eyes chala gundranga atu itu tipputu manchi expressions istundi lanje munda inka baga dengutunnam.
Inka nenu ala dengi dengi na modda rasanni aunty boobs meeda posha adi chala bagundi ani cheppindi. Inka next prem gadi vantu vacchindi vadu and raju gadu iddaru kalisi aunty ni vango petti dengadam starrt chesharu.
Adi chala bagundi chala chala enjoy chestundi cheppave lanja em undi ra super ga undi dinamma gudda lo kuda dengali ani anukuntu dengutunnaru vallu iddaru prem gadi modda puku lo petti dengutu unnadu.
Ala denguntu unte puku nundi koddiga blood vacchindi super ga adi ummmah ushhhhh amma abbah oh devuda antu tiyyaga sammaga arustundi chala baga adi ala arise arupulu mulugulu vini naku modda aythe malli lesindi anukondi.
Inka next last vadi vantu vacchindi inka alane super ga dengutunnadu vadu and malli nenu kuda join ayya. Ala memu dani vango petti iddaram chala sepu dengutunnam ala dengi dengi ma moddala rasalu face paina posham. Ma moddalu teesi dani notiki andhincham.
Inka ikkada oka twist undi Ramesh Rao cheppadu kada aunty ni flore meeda kinda padukopetti set up cheshi nenu mundu iddaru todalu vedalpu chesi cheroka toda pattukunnaru.
Nenu emo puku lo modda ni tostu unna ala dengi dengi bayata teesi condom lo unna rasam puku lo karcha baga massaga laaga chesha next alane prem gadu dengadu.
Moddaki condom vesukoledu yi sari Ramesh Rao korika meraku vadu modda rasam aunty puku lo poshadu next inka alane raju kadu vadi ganji poshadu. Next inka final ga ramu kuda vadi modda rasam poshadu ala memu dengi dengi lanjeni chesham.
Same fantasy unna Ramesh Raos evaraina unte naku message cheyyandi secret ga unchutha mail id : [email protected]