This short story is completely true and tells of the only time I started my day by fucking my wife's girlfriend Linda. At the time Linda was our next-door neighbor in the apartment building we both lived in. The apartment my wife, Janice and I were in, shared a common wall with Linda's apartment. Closets on the common wall separating the two bedrooms gave some degree of sound proofing. Linda being a single woman entertained several men in her apartment. Frequently the entertaining would move to her bedroom and the additional sound proofing was needed.
Janice and I first met Linda about seven years earlier when she moved into her apartment. Linda and Janice became close friends within a few months. They were always together, and Janice was frequently visiting with Linda in her apartment. It took only a few months of their friendship for Janice to learn about Linda's appetite for men. If one of the men Linda knew were to visit while Janice was there, Linda would not hesitate to take him to her bedroom if he was willing. This would leave Janice with one of two choices. Either wait for them to finish or to go home.
Linda was never one to be shy about her body or allowing others to see her in any state of dress or undress. One of the first things she would do upon arriving home from work was to remove all her clothing and replace it with only a nightgown; there were never any under garments beneath the nightgown. This was her normal mode of dress, whether she was home alone or with company. It was not unusual for Linda, when she was at our apartment, to be wearing a nightgown. We had known Linda for a few years when she gave a party for some of the people she knew. There were about eight couples all in casual dress, while Linda wore one of her nightgowns. The party consisted of casual talk, slow dancing and light drinking. Midway through the party Linda said that she was hot and proceeded to remove her nightgown. She spent the remainder of the evening naked and dancing with most of the men.
I fucked Linda for the first time just a couple of months prior to the day of this story. She convinced Janice that the two them should have a threesome and that I should be the third person in their threesome. She had Janice ask me if I would like to fuck both her and Linda as part of a threesome and of course I said yes. I was not about to turn down the opportunity to fuck another woman, especially after my wife had asked me if I would fuck both her and Linda. Since then we had a few more threesomes plus some just Linda and me when Janice was out of the house.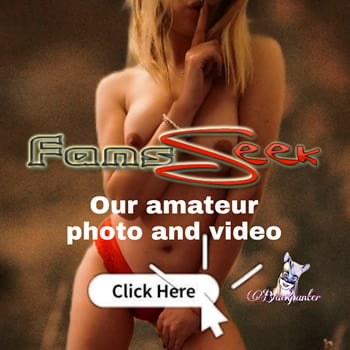 It was midmorning on a Saturday and both Janice and I had been awake for less than thirty minutes. At the time we both slept naked and were lying in bed talking and touching each other, when we heard a knock on our door. Janice got out of the bed, put on her robe and went to answer the door. Janice found that it was Linda at the door and she asked Janice if she could talk to her for a few minutes. Janice told Linda that we were still in bed and that she should follow her back to the bedroom. As Janice was walking down the hallway she called out to me, letting me know that she was on her way back to the bedroom and that Linda was with her.