My husband watches me seduce a stranger in a bar…In the seven years that Jack and I had been married, we have been constantly finding ways of spicing up our sex life. Some of what we do consists of me dressing up provocatively sexy and letting my husband flaunt me around in public, and watching me tease bystanders, mostly men. I would often go without a bra or panties underneath and Jack would take pictures of me flashing in public. This is on the tamer side of the kind of games we like to play.
On the wilder side, we visit swing clubs, or just plain bars where we pick up a nice-looking guy, or guys for a night of fun. When we go to a bar, we usually sit together, but as the evening draws on and more people go out on the dance floor, Jack and I usually have the first dance together, where he whispers in my ear and inflates my ego to get my kink on.
When Jack disappears into the restroom that is my clue to make myself available. Usually, all I have to do is stand alone for a few minutes and there will be a guy stepping up to me. Normally, when Jack gets back from the restroom, I am on the floor dancing with someone I had just met. Jack will sit and watch us. A little touching, a little groping, a little kissing, whispering words into each other's ears.
I would take the guy over to the bar and I would make sure we sit next to my husband. At this point, the guy has no clue that we are sitting next to my husband. We have a few drinks while my hand is rubbing the bulge in my new friend's pants and his hand is trailing up my legs, under my skirt, rubbing my bald pussy. In the meantime, Jack can hear the conversation we are having, which is not kind and nice anymore, but just plain nasty horny talk. They often compliment me on my legs and tits, my body in general.
Some guys make compliments about my eyes and my infectious smile. Like Steven, the guy I reeled in on this certain night. I remember him telling me I had beautiful eyes.
I chuckled, "Yeah right, I'm sure that's all you're looking at," while I placed my hand high up on this thigh.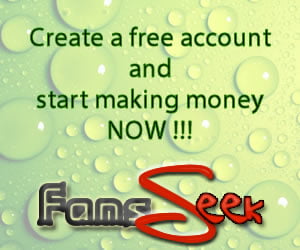 Steven was twenty-three, tall and very good looking, with black hair and brown eyes. He was actually a very timid guy. Whenever I was direct with him, he turned red in the face. I had to reassure him. "Don't be shy, it's okay. We both know what we want," I told him softly and moved my hand onto his cock and added, "Tonight is just about us having fun, no strings. I want you to fuck me and make me happy. Do you think you can handle that?"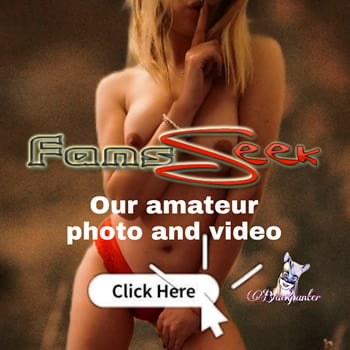 I said it loud enough for my husband to easily hear me. I could see my husband sitting on the other side of Steven, mouthing to me that I had his cock as hard as a rock. Steven, unaware of my husband, was shocked for a second over my blatant revelation. Steven obviously wasn't used to having women coming up to him, asking him to fuck them, but he managed to regain his composure fairly quickly and said, "I don't know if you can handle me. I've got great stamina and can cum several times in one night."