CUCKOLD: Older ladies know what they want and need, sex stories… Kay could not have been more frustrated. She was due to go out tonight to a club to meet a couple of the girls from work who were celebrating a late birthday. At that moment her husband had turned on the new CCTV cameras in the house and something had gone wrong as nothing worked. James was out in the shed trying to fix it now.
He wasn't having much luck and had texted her saying did she know anyone as the CCTV gear checked o.k. but the mains power to it was dead and that meant getting a qualified electrician in to check out the power to the house and from the consumer unit. She had texted a few of her friends and one of them recommended a couple of guys that were great at sorting out electrical problems. She got their number and rang. Luckily they could come round soon. She smiled at the thought of someone, two someone's seeing her in this outfit and turned to look at herself in the mirror.
She looked amazing. She knew there weren't many women her age that looked this good and could still attract men half that age. She was wearing the red bikini briefs and bra that she knew her husband loved. She also had on the black seamed stockings and heels that she felt made her legs look amazing. When she added her favourite black dress that hugged her curves and showed off her amazing double D breasts she looked good enough to eat. That effect had been one of her plans for the night but now time was ticking on.
She frowned again in frustration, having texted her girlfriends to say she probably wouldn't make it. She never went too far on nights out, but loved the flirting and the implication of what the casual touches and pats plus the comments could have led to. She smiled at the memories of hands having a quick play with her gorgeous boobs, hands attempting to undo buttons and clips before she would playfully beat them off and resume her proper wife stance and mother hen to her younger office mates. If only some of her young admirers knew her secret fantasies for the kind of fun she played out in them.
There was a knock at the door and she opened it to see two young men stood there smiling at her. Their polite, friendly smiles took on a bit more of a predatory look when they saw this amazing, hot, well dressed woman stood in front of them.
"Hi, you must be Kay?" Said the first, he was a dark skinned young man, late twenties with cropped black hair. He was wearing dark pants and a white shirt that accented his dark skin. "I'm Tom…"
"And I am Nick." Said the other pale skinned guy who had dark brown hair and green eyes.
"Thank you so much for coming," she said as she looked up at the both. They towered over her as they were both over six foot and followed her into the house. "We were just going out and my husband was setting our security system when it failed. I was hoping you would be able to help?"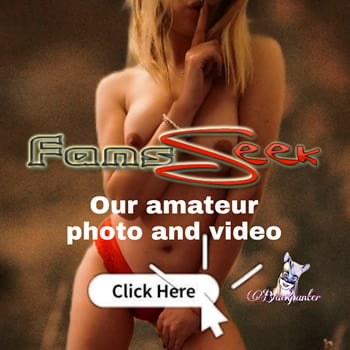 "Sure – let's take a look. Why doesn't Tom check out the breaker and I'll look at the system reset in the house."