Hello Readers !
In my previous story titled'MY YOUNGER SISTER RENU IN TRAIN' I have explained our sexual journey on train,after 2-3 days we both are again going to board the train and we reached the station on time.
Renu is wearing a long skirts with kurti & she have dressed herself like an traditional indian gal. we both are waiting for train to come at platform no.03………our tickets are of AC-1 and i know that there is compartment with door for safety.we are enjoying our time with snacks and cold drinks……..train reached on time & we both entered the coach HA1………….now we are on our seats & i am praying to god for 2 seats to be vacant for our sex journey.after sometime two passengers entered our compartment with smile,both are in their late 50's.later on tte came to have ticket & train starts on time.
Its 06:30 pm and we both are eager to have some place for sexual pleasure.both old aged passengers have lower berth seat ,so i asked her to move on upper berth…………..we both are on upper berth,but she is sitting near me.they are not able to see us and we are in nice position for some oral sex…………but renu…………."go and see if there is vacant compartment………..than………..we will arrange berth from tte………ok." & i moved in train to see the vacant compartment,lastly i talked to coach attendent…………."is there any compartment vacant…………………[smiling on me] just a minute sir,let me see the chart………..[looking at the chart] yah ,one compartment is fully vacant." and he guides me to that compartment………….than the attendent change the compartment no.on my ticket and i pay him 200 rs.for it.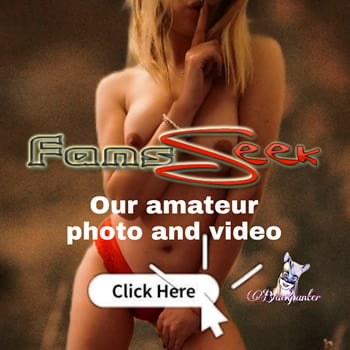 we both changed the apartment…………..now we are on berth & having some coffee of pantry van…………..we have already got dinner from our native place,from where we are returning.now i bolted the door & took her in my arms…..in a standing position i am kissing her face….lips and lovely chicks………………she is rubbing my backs with her palms…………….renu now pushed me on berth & standing is front of me she put her leg on my thighs……………now i am pushing her long skirts upwards and finally she removed it…………wearing a black bikni………….now i took my shirt and trousers out…………..now she is standing like a pro…..keeping her leg on my thighs…………….her vaginal part is covered by G string panty……………..i am kissing her thighs with my hands on her nude back………..her panty have covered her vaginal parts only with ass crack & ass holes…………………so i am caressing her bum and my lips as well as tongue are moving on her nude thighs…………..her legs are shivering & now my face is on her panty…………rubbing my nose on her panty with hands on bum……….she took me by surprise……….unhooked her panty & now i am kissing her vagina…………her reddish vagina with no pubic hair have matured in last 2-3 yrs…………………….have got much energy from me & my penis ……………her vaginal mouth have got some flexibility……………………..so i am rolling my tongue in her cunt and she is screaming with her hands pushing my face towards her vagina…………………….i licked her hole for 5 minutes & she screamed…………………….."raju don't be so rude with me,pl.suck my cunt……….i am feeling the heat………….."& i took her vagina inside my mouth……….while sucking it my penis have erected inside undies…………….after sometime i got the taste of cum……………….
now i stand in front of renu…………a sex queen for me………..like a sexual slave i removed her brassiers and she took my undies out ………………….now she is holding my penis and while holding it she sits on ground on her knees……………now put her lips on my dick…………..she kissed it for while and than she took it in her mouth………….i have hold her hairs & she is sucking my penis like a pro……………..i am fucking her mouth with speed & power……………than she took it out………..and she is rolling her tongue on it for sometime……………………………..
our sexual journey have more speed than speeding train………now we are on berth in a complete nude position……………….she is sitting on my lap….with her legs just wrapped on my waist…………a nice position for intercourse also…………but she put her tongue inside my mouth & i am sucking it with hands on her boobs…….after sometime she took out her tongue & rests her head on my shoulder……………….she is sitting on my lap and her boobs are rubbing my chest………….now she took my tongue in her mouth to suck……………….we are holding each other tightly…………..after 5 minutes she took my tongue out of her mouth……………………………..