My name is Antonio and my sister Joanne are now 30 and 28 respectively. However, both of us shall never forget the first time we fucked.
My sister and I were close during our children days, We cared for each other, teased each other and sometimes fought like most children .So we had a very good brother/sister relationship. However, things began to change when Joanne started to have small boobs at the age of nearly 12.I was then looking at her differently and sometimes wanked my cock and cum for her. But at the age of 13 Joanne was bloosoming into a magnificent teenager and was already nearly 5 ft 8!!I must say that she was very good in basket ball,volleyball and athletics and I was wild when hearing boys making comments on her about her gorgeous body…
Once when I was taking my shower I noted her dirty panties in the hamper. .she was no longer wearing children girl panties but beautiful traditional strings,most of them bring either white, black or green colour, I remembered that the first time I brought one of her dirty wet strings to my nose, I was like in heaven when I smelt her cum and piss and I licked it like a starved person. ..Her strings were always full of cum and I supposed thar she must played with her pussy every night! I continued with my wanking sessions during one year when our parents had gone on a trip for one week…on the second day the weather was very bad with heavy rain ,lightning etc.Around 11 pm I was jerking my cock thinking about my gorgeous sister's body when my bedroom door opened suddenly with the light on and I saw Joanne sobbing and telling me that she was scared and if she could sleep on my side. .
Her eyes opened wide when she saw my big hard cock in my hand, as I was sleeping nude.,She did not wait for my answer and joined me in my bed ,apologising for what she saw!I must also add that Joanne was wearing only a white satin string.I could see that her boobs were of a little more than a medium size,but with nipples of 3/4 inch long!and were standing straight !We looked at each other and like a magnet, I kissed her lips sweetly ..she just opened her mouth and When I looked for her tongue to suck it she gave it back to me and telling me that it was the first time that she was kissing a boy…My beautiful sister was a virgin. ..from head to toe! I then slowly pulled down her string and she opened wide her beautiful legs. ..She was a bit hairy to my pleasure and she started to moan when I gently fingered her young very wet pussy, she started to moan and when I knelt down and started to suck her clitoris ,she was pushing her pussy towards my tongue, pressing the back of my head towards her swollen pussy…she started to moan loudly and I did not mind if neighbours could hear her scream as the rain was very heavy.She told me that it was fantastic and I explained to her about orgasms et.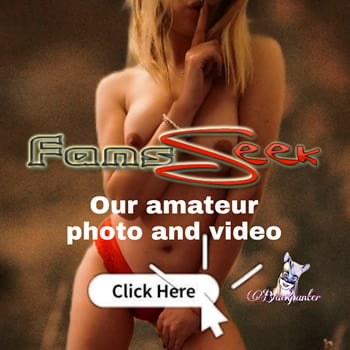 I showed her how to make a 69 position.She sucked my cock like if she was starving ,!She wanted to give me her cherry that night and I told her that it could be dangerous and that I could impregnant her.I told her to see Mum on her return fro her trip and tell her that she was suffering a lot during her monthly menstrual period .Mum would probably bring her to her gynecologist who would probably prescribe pills for her. I knew all these things gs when discussing with friends or when surfing on Internet, We had a marvellous seeking, exploring each other's body.However,sometimes I had difficulty to control her ..as she wanted me to take her cherry, Finally,all what I advised her became true. .Mum brought her to her gynecologist who put her on pills,However MI preferred to wait two months to take her cherry and fuck her.,,We did it during a weekend when the parents were out.Since then we have tried to go out with other partners but the maximum we could stay with them was …ONE MONTH! !Since then ,we have been always together After our studies, we had each of us, well paid jobs and have moved from our parent's house and have bought a flat where we are still staying as sister and brother outside but AS WIFE AND HUSBAND INSIDE! No one suspects about our taboo relation as our office premises are not far from our flat .So for parents ,it's normal what we stay together and take care of each other…AS SISTER AND BROTHER!IF THEY KNEW…We better not think about that!!