I want to thank my friend and editor Pete. He always makes what I write sound better, and I can't thank him enough for that. I'd also like to thank everyone who reads my work and offers their critiques and feedback. I always love hearing what you have to say.
*****************
"You're such a priss, Erica," Jenna said snidely.
"Oh my God, no I'm not," she squealed while giving everyone at our lunchroom table an appalled look. "I'm not a priss because I don't like the taste of it," she said defensively.
"You've been with how many guys, and you still won't swallow it? That makes you a priss in my book," Jenna shot back.
"I take care of my boyfriend, and trust me, he has no complaints," Erica retorted.
"You're lucky he goes to San Dimas and not here, otherwise, he'd be mine by now," Jenna said, a sly smile crossing her lips, while she gauged Erica's reaction to her thinly veiled threat.
I listened intently and wisely kept my mouth shut while pretending to pick at my disgusting cafeteria chef salad. When the two biggest sows in the pigpen decide to fight, the smartest move was to stay out of their way, lest you get caught in the ensuing collateral damage. Just the threat of stealing your best friends' man was shocking to me. However, everyone seated at the table knew Jenna was just vile enough to do it.
"What do you think Danielle?" Erica said, in an attempt to deflect some of the flak away from herself and possibly redirect it elsewhere.
I watched as Danielle looked at Jenna apprehensively. I could tell she didn't appreciate being drug into the middle of this seminal squabble.
"Well… it's not something I particularly enjoy. However, I don't despise the taste enough not to do it," Danielle said, diplomatically.
"See I told you…"
BZZZZ. The bell rang which cut Jenna off and announced that lunchtime was over and we needed to begin making our way to fifth period.
"Tomorrow we'll have to get Mel's opinion on this subject," Jenna smirkingly said.
I looked down blushing while Erica gave me a condescending sneer.
Danielle shot both of them a 'back off' look which immediately shut them up and ended their little joke at my expense.
"Don't listen to them Melanie. C'mon, let's get to class," Danielle said, as she took the lunch tray out of my hand and dumped it into the garbage can.
I watched as Jenna and Erica whispered and giggled under their breath while walking away from us and towards their next class.
I was so fed up with their snide little comments. Two weeks earlier I had made the mistake of admitting to them that I was still a virgin and since that fateful day, they talked about nothing but boys and sex during our entire lunch break.
Danielle and I silently walked out of the lunchroom and down the hall towards our fifth-period math class. I was still fuming and I knew I was going to be in a foul mood for the rest of the day.
"Don't let what they said bother you, okay?" Danielle said as we walked towards our class.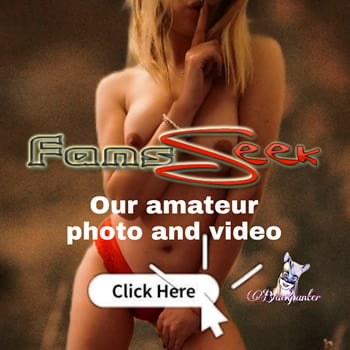 "That's easy for you to say, you've done all the things they're talking about."