My First Gangbang, Husband brings two friends home, That Friday I came home from work early. My husband Baz had phoned me earlier to tell me to wait for him in the leather corset. That was his last week's gift to me and we'd already christened it, but this time I wanted to take it further. The corset started a couple of inches below my breasts, leaving my melons hanging free and loose, and finished a couple of inches below my waist, extending into 4 leather garters. It was very tight on my voluptious body, however, there were 2 rows of hooks and eyes, and today I decided I would strap myself into the tightest fit. But first I had to prepare my surprise for Baz.
I poured myself a hot bubble bath, sank into it, and after a luxuriating soak grabbed Baz's shaving cream and razor and proceeded to shave my pussy bare. When I finished my pussy was as smooth as a baby's bottom, but it would be a lie to say it looked like a little girl's; I'm all woman, and my pussy is too, with a pronounced mons, puffy lips and a purple fold of skin, home to my clit, protruding between them.
As soon as I dried myself I started pulling on black fishnet stockings, knowing that once I tighten the corset onto my body I wouldn't be able to bend my waist. I then enveloped my torso in the leather and started hooking the eylets. It took me time and effort, but it was worth it: when I finished I could hardly breathe from the pressure on my diaphragm and stomach, and my waist was cinched almost wasp-like – so much so, I knew Baz would be able to encircle it with his two hands. Below the waist my hips flared out and rounded into my firm but fleshy buttocks. I attached the stockings to the garters and slipped on strappy 5 inch stilettoes that showed off my red toenails and bony ankles, and then proceeded to apply a hooker's makeup: loads of black eyeliner and false lashes, and red red lipstick further than my natural lip line.
I was just admiring my reflection in the mirror wall in the bedroom (it doesn't actually reflect the bed, I have to say) when I heard my husband's key in the lock.
"I'm upstairs" I shouted, and within seconds my darling Baz was in the room with me. His eyes widened and I could clearly see a bulge in his trousers forming when he saw me strapped into the tightest leather, standing on sky high heels and in fishnet stockings. The black garters only intensified the effect of my smooth, hairless pussy, and above all that my massive tits were gently swaying with each shallow breath I was taking.
"Woman!" he said, his voice hoarse and deep. "Slut!"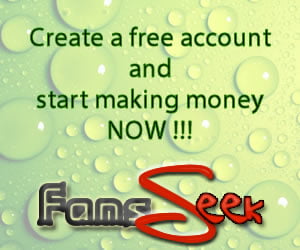 I caught my breath, I loved it when he was verbally abusive to me, his own wife.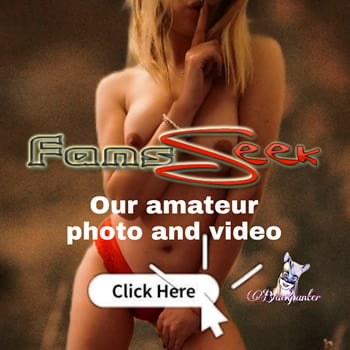 "Here, play with this while I wash my hands", and he handed me a large bouquet of flowers. I knew exactly what he meant as I immediately spotted a large red anthurium, or "naughty flower" as we called it. We'd often played with one or two of those and I love just slipping the "erect" part of it into me, anywhere, but I'd never seen one so big. It was almost the size of Baz's little finger, and I quickly pulled the flower stalk from the rest of the bouquet and slid it up between my milky white thighs, into my by now totally dripping pussy. The red pointy spathe covered my bare pubis hiding the fact that it was now hairless, and then I turned so I was facing the mirror sideways and tried to bend down. As I suspected, my waist was so tightly cinched that I couldn't bend my spine, but keeping my back straight I bent from the hips, all the while squeezing the flower "finger" with my vaginal muscles.