Sex storiy, Cuckold, This is my real life experience of how my wife satisfied my fantasy of watching her having sex with other man but then the story took a sharp turn when she actually had an affair, without my knowledge.
To know more how i caught her and what i did next. Just read the adventrous exeperience of mine.
ABOUT MY WIFE:We had an arrange marriage and she is the most gorgeous woman i had ever seen in my life neha(name changed). Her colour is fair, with long black hairs, she is 5'5ft tall and 30D cups breats size, wide hips and flat tummy. She is a beauty doll for a guy like me.
STORY:This happened when we completed 2 years(almost) of our marriage. We use have a lot of sex on daily basis, we had two honeymoon back to back in 2 years and it all began on our 2nd honeymoon.
We both are very adventrous when it comes to sex. We tried Roleplay,BDSM and all other types of sexual experiments!
On our second honeymoon: It was the last evening of our honeymoon we were having dinner in a hotel. My wife was wearing a short black one piece dress(backless) with high heel sendels. She was looking smoking hot in that tight dress and i remember every detail of that night. When we were sitting and having dinner , there was a group of men sitting a bit far from us,behind my wife. I can see those guys as i was facing them. I noticed those guys looking at my wife's body and pointing/talking to each other. I knew they were talking something dirty and i was angry seeing them pointing at my wife, but then i had a feeling inside me something which increased my heartbeat and gave me an errection, it was an image in my mind of my wife showing her sexy body to different men.
That night me and my wife had a great sex. When i was fucking her she started moaning and shouting my name(as usual).
Neha: Cmon mohit cmon baby yesss.!!
I asked my wife to call me with a different name. At first she was confused and surpirsed for a while but to continue the momentum she called me with a different name and we really enjoyed that night.
After that night we never talked about it again. But many times i did the same thing that is asking her to call me by different names of men when i'm having sex with her. Sometimes the name would be of any celebrity or sometimes name of a person we both knew. It was a great experiment and we both enjoyed it. Also by this i saw a kinky side of my wife which she had been hiding from me.
It was from then i had the idea of letting her have sex with different men while i will watch her. But i was a bit nervous that how to open up this fantasy to my babe.
Finally one night after sex when we both where drunked i told my wife about my fantasy.
Me: Darling, tell me your darkest fantasy,
Neha: umm let me think, you tell me first,
Me: No, i asked you first.
Neha: honey please tell me i want to know,
Me: baby I fantasize u being fucked by a man other than me.
She was surprise and looked into my eyes
And laughed: Seriously?? she said,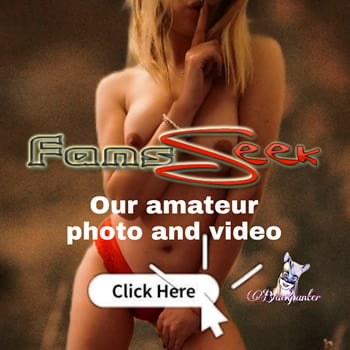 I smiled back: yeah baby.
I kissed her lips and asked her,
Me: Can we try it just for fun?
She: What? seriously?
Me: Yeah why not, it would be an experiment just for fun and if you dont enjoy it we wont do it again!
She felt shy and a little bit cofused so she refused it. But i kept explaining her that it wont harm our relation.
Finally she replied: I'll see(maybe that was a yes).