Hey peeps. It's me Harshitha. If you don't already know me then read my previous stories banged by bf (best friend). I'm posting this story after my sister agreed. This will be from my bf Vikram's perspective. Here it goes.
My relationship with my gf Harshi has been great including our sex life. She comes over to my house sometimes and I visit her when she's alone. So one day she told me that her family were going to their native today but she was staying. So I wanted to surprise her. The next morning I went to her house and rang the door bell. As soon as the door opened, I hugged her so tightly rubbing my hands on her back and gave a firm slap on her ass but I felt something different. She was a bit taller and her chest seemed bigger against mine. She pushed me away and I was shocked to see that it was her elder sister Pooja. She was an year older than me. She was wrapped in a pink towel and her hair was wet she must have come from her bath. My mind immediately went to the first time I had sex with Harshi.
This was exactly how it was. I felt embarrassed and yet aroused. "Pooja didi I'm so sorry, I thought it was Harshi, please forgive me Didi" I said placing my hands on my ears. We were close so she didn't scold me. She put her hands on her hips looked a bit angry but when she put her hands on hips her towel came down a little and her nipples were almost visible and her cleavage line was popping out. She said "It's fine Vik, you should atleast see before hug someone or slapping them somehwere else ". My cheeks were red with shame but man she was hot, I was staring at her cleavage and was getting an instant hard on. I said sorry again and she went in to get changed. While going she said "Harshi went out and will be back by night". Immediately my mind split into two parts. One part was saying this is your chance, go get that 35-27-34 figured hottie. The other part was saying No don't do it, you must not cheat on your gf let alone on her own sister. Eventually the evil part of my brain won.
I knew she was changing so I went to her room and peeked through the key hole. She was naked but her back was facing me, I caught glimpse of her voluptuous ass. It seemed like she was crying. I felt guilty, I thought it was my fault and I shouldn't have done that and went away from her room. As soon as she entered my eyes popped out. She was wearing a very tight t-shirt and with no bra. Her nipples were poking. It was so tight that it seemed as if her boobs would tear it open and drop out. And she was just wearing a loose short that came only up to her thighs. It was so loose that if someone saw from below her privates would be seen easily.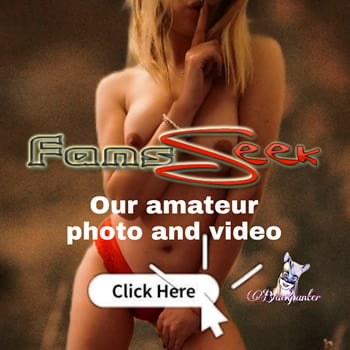 Still I felt guilty and said "Didi I'm sorry I hurt you, I'll leave now and won't come near you again. Forgive me". She seemed confused and asked "What are you talking about"? "I know you cried because I hugged you like that, don't lie. It's my fault" I said trying my best to avoid seeing her cleavage. She said "Idiot that's not it. It's just my bf broke up with me recently and when i felt your touch, it reminded me of him". Again she started tearing up. I went close to her and said "Didi don't cry, if he left a beauty like you, he should be the one crying not you, come let's watch some movie". I played the first movie I saw. It was some romance movie. Pooja sat right next to movie and at a point she put her arm around my arm and held my hand. I didn't say anything. Then came the sex scene. It was a hot scene where actor fucks the actress. I felt my cock hardening. Her fingers were close and I knew she could feel it. But she was also aroused. Her nipples were hard and piercing her t-shirt. She was shifting uncomfortably pressing her legs together. She removed her hand and placed it on her stomach. She was totally engrossed in the scene,biting her lips and moving her hips.