Mother and son share more than expected while hiking, It was Harry's favorite time of year in the Catskills – late September, when the last breaths of summer warmth give way reluctantly to upstate New York autumn in a prelude to the first real chills. The vast acreage past the house where he grew up had belonged to a recently deceased farmer named Bill Meisler who, several years before his death, sold his land to a logging company with the stipulation that it would be managed by his nephew and maintained as a wildlife management area, open to hunters and campers and logged selectively.
Harry had recently turned 25. He was three years out of college and after some false starts, he finally secured a job position fitting his education as an industrial engineer at a medium-sized paper products plant just north of Philadelphia. He was back in his hometown to visit his mother Claire, as well as his uncle Frank and cousin Mark who lived at the other end of the small town. Harry's late father was nearly two decades Claire's senior and had died of a heart attack more than ten years ago, when Frank was a high school freshman. His mother's brother Frank had become like a second father, and his cousin Mark like the brother he never had. Mark – a strange young man really. Obsessed with his studies and with his hobbies, never dated in high school except for an awkward post-graduation tryst with the easiest girl in high school, and then went off on who knows what tangents in college. Still, Harry learned everything he knew about the woods and waters from his eccentric uncle and cousin and was happy for that, for all their strangeness and all.
After an early lunch, Harry gestured out towards the window and suggested, "Hey mom, I'm off for a walk on Bill Meisler's old place, do you want to go?"
"Sure…but the forecast didn't look so great."
"What are you talking about, the sky is clear, the breeze is fresh, what is there not to like? When's the last time the weathermen were right, especially in the spring and fall around here?"
Claire agreed to go along with her son, after all, she was going to see less and less of him during the course of the year with his new career and all, and she enjoyed the surrounding woods and fields nearly as much as he did. Harry filled a backpack with some bottles of water and some other emergency essentials and they were on their way across the road, over the boardwalk creek bridge, and onto the Meisler property's main trail.
The woods were beautiful, thanks to the mix of green on the oaks, elms, birch and beech that hadn't realized it was fall combined with the somber reds, yellows and browns of the patches of leaves that the season had already caught up to. As Harry and his mother passed under dense patches of trees along the trail and then back into little clearings, the dappled sunlight seemed to give both Harry's light brown hair and his mother's shoulder-length red hair a unique glow.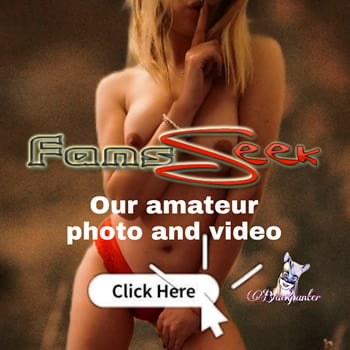 The animals were in transition too, some of the summer birds were still there for their last hurrah while others were already gone. To amuse himself, Harry kept kicking up clusters of brush with the hope of flushing a ruffed grouse for the entertainment value of watching it "explode" into the air, an old strategy Mark had taught him. Claire loved the sound they made as they took off, like a distant engine being revved. No luck, though a flock of wild turkeys made a great cameo appearance, proud tom turkeys with their long beards and no interest in strutting or breeding in the fall – peacefully clucking rather than strutting or gobbling as they ambled off back into the brush.