Mother and son's first time, Janice checked her calendar; yes this was the day that she was to pick up her son at the airport. He was coming back from college for winter break. This was the longest Jayson and her had been apart. She didn't realize how much she would miss him when he went away to college. He had to go to Colorado to school; if only he had gone to a local school, they could have spent more time together. Since she kicked her husband out, over three years ago; Jayson was the man around the house. Matthew was only nine years old and couldn't do a lot of the man stuff that needed to be done around the house. Her ex offered, but he was only interested in one thing, money so he could gamble it away. Oh, Maybe two things, he did want sex sometimes. He was so good in bed it was hard for Janis to turn him down. All these things were running through her mind as she drove to the airport to pick up her son.
She got there early; she wanted Jayson to see her when he got off the plane. She wanted him to know how much she missed him. About half the passengers had embarked and still no Jayson. Just when she was beginning to worry, she saw him step onto the concourse. Was it her imagination or did he look bigger and even more handsome than when he left for college just four short months ago? When he saw her, he ran to her and gave her a hug and a kiss on her cheek.
"How are you doing mom," he asked.
"Now, I'm doing fine. It's good to have you home. I missed having my big man around the house," replied Janis.
"Mom, you've been calling me your big man ever since I was fifteen years old and Dad left."
"Yes, but now you are my big man, you're eighteen and have been away from home for almost four months. I missed you more than you know."
They went and got his luggage loaded in the car and drove home. "They talked all the way home Well, Jayson talked, Janis just listened. They had kept in touch by e-mail and chatting on-line, but nothing took the place of talking face to face. Janis could touch him whenever she wanted and you can't do that through a computer.
When they got home Jayson unpacked, well actually he opened his suitcase and dumped everything in the laundry room. "Merry Christmas, Mom," Jayson said with a laugh.
"You're such a smart ass," Janis answered back, also laughing. She started to go through the laundry sorting darks, lights and delicates. Suddenly, she came across a pair of panties. She put them in the her hand and walked into Jayson's room. "Is there another woman in your life or is there something you want to tell me," Janis asked with a big smile on her face.
"I don't know how they got in there, Mom. Um…I guess they, err."
"Jayson, stop stammering, you're eighteen, I know you're getting laid. Is this someone special or is she just a good piece of ass?" asked Janis.
"Mom, talk about being delicate, you could ruin my whole psyche, you know. Ruin my sex life for years and years," Jayson said with a twinkle in his eyes.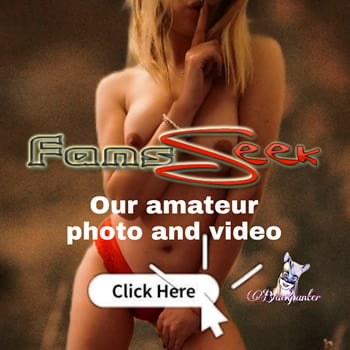 "Oh, cut the crap, you've been getting some ever since you were sixteen." chuckled Janis. She saw the surprised look in his face. "Oh, I'm not that dumb, I know the smell of sex. When you were in high school and you would borrow my car for a date, I could tell when you got lucky. There were times I had to leave the windows open day and night to get that smell out of my car. Now getting back to these panties, do they belong to someone special?"