I was 15 when I first overheard my parents saying to each other how good they were in bed. Day would say, "You suck my cock like you love it.", she would reply, "I do love it and enjoy you dumping that big load down my throat. Then she would say something like, I love the way that fat cock of yours stretches me. You'll have to fuck my ass tonight so I can feel that stretch too.
Just as I turned 16 dad was sent for 3 weeks to a place in another state to teach them and it was just mom and me. I heard her tell dad on the phone that she was so horny she'd fuck me if it was OK. Then she said, "You sure? You don't mind? OK, I'll do it then." I got to tell you, I was rock hard and throbbing right then. About 9 that night she asked m,e if I would come help her with something. I said yes and followed her in to the bedroom. She motioned to the bed and said to sit down. She proceeded to tell me that she needed to have sex and there was no one else home. I told her I had heard the conversations.
I told her I would have sex with her. She wasn't bad looking and she was small and slight. I am very well endowed and my cock was forcing my pants up. She looked at it, stroked me through the pants and said, "Get undressed." I said, we needed to talk a minute and told her if we were going to do this with dad's blessings, I wanted her to teach me everything I could do to satisfy a woman and everything a woman could do to satisfy me. She said, "Fair enough." Then she said, get undressed and I'll give you the first lesson on how a woman can satisfy a man.
She stood up and undressed. I watched intently, amazed at how sweet her body was and I became very aware of my cock throbbing so hard it hurt. She took my hand, pulled me up and undressed me. Then she had me lay on the bed facing up and gave me the first sex I had ever had. She lowered her mouth around my cock and sucking, moving up and down and using her tongue to lick the end, I cum in her mouth in less than one minute. When I came she kept moving for a moment, them stopped and just licked. Then she sucked and swallowed. Man was that to good to be true. I had masturbated many times but I never knew anything could feel that good.
We laid and talked a few minutes. I was running my hands over her naked body and then I asked what could I do for you? She told me we'd cover that later but she just wanted to fuck now. With that she spread her legs, pulled me on and guided my cock inside her pussy. I thought I'd lost my mind. "How could anything feel this good?" It was only a moment and I finished again. She said, "Slow down, stay in, and do it again. So we did, and again and again and again. Then I woke up in the morning sleeping in her bed with both of us naked. She said good morning. Go to the bathroom then come back to bed. When I did she had some lube out and rubbed it on my cock. Then she rolled over and asked me to fuck her asshole. Man was that nice. Then we fucked twice more before I went and took a bath.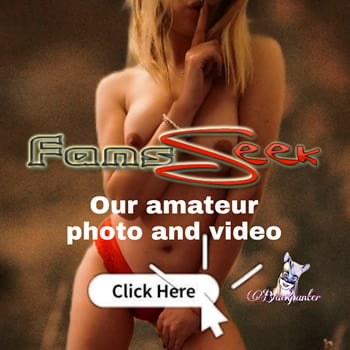 For supper that night I started to eat when I felt hands on my cock then she was under the table and my cock was in her mouth again. She told me you eat your supper and I'll eat mine. After dishes we retired back to the bedroom and fucked all night again. This went on for the whole 3 weeks dad was gone but sure enough, he came back home on schedule. So I spent the first night back in my bed, alone.