I answered an ad on a website. It was a young white couple who wanted to the wife to have a sexual encounter with a large and well hung black man and that the husband wanted to watch and be treated like a slave. I was curious and answered the ad. In emails, we set up a time to meet at a bar and that the husband should wear a suit and the wife in a short sexy dress and high heels. I would be in a suit as well. They sent pictures of themselves while I was on the way so that I could recognize them at the bar. They were a nice looking couple in their 20s. Jeff was tall and thin and looked to be in IT. Mia was blond and short and had a big smile. She probably worked in marketing. They sat side by side at a booth when I walked in and sat across from them.
After some small talk, I could tell that they were both nervous. I almost walked out. Jeff said he had to go to the restroom so I went too. When we were alone, I asked him if he was sure he really wanted to do this. I also told him that their relationship may never be the same. While I peed, I told him that if he wanted to continue, then he would go out first and sit across from his wife and I would come and sit next to her. Then he would take off her wedding ring and put it in his pocket. I wasn't sure they would even be there when I left the restroom. Then I saw Jeff sitting across from a confused Mia and talking her wedding ring off her finger.
I slid in next to Mia. She smiled nervously at me. I continued the small talk to make her feel comfortable and then put my hand on her thigh. We ordered more drinks and she became more and more flirtatious with me. When I thought it was time, I got up and said that we should go back to their place. I reached for Mia's hand and held it as we walked outside. I told Jeff to walk behind us. Outside, I told Mia to ride with me and Jeff could follow in his car. On the drive, I asked Mia what she wanted from all of this. She said that it was Jeff's idea for her to have sex with a large black man and to be treated like a servant. Then she said it was ok for me to humiliate him of that is what he wanted. I just shrugged and changed the subject.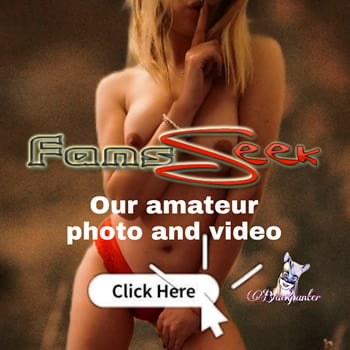 At their townhouse I parked in the driveway and made Jeff park on the street. I walked with my arm around Mia. She was only about 5 foot 1 to my 6 foot 3. Inside, I told Jeff to get us some wine while Mia and I talked. Their townhouse was two stories with the Living room and kitchen on the first floor and the bedrooms upstairs. Jeff also put on some music and I made him change it to jazz. Then I told Mia that I wanted her to stand up and dance for me. As she danced, I told Jeff to go to my car and get my shirt from the back seat and bring it in. It was a white dress shirt that I had worn the previous day and forgot to take it to the cleaners. When he returned, I told him to take Mia to her closet and help her change clothes. She is to wear my shirt and her sexiest panties and sexiest high heels and a pearl necklace. Mia gulped as it dawned on her that this was getting serious. Jeff took her upstairs and in a few minutes, they came back down again. Jeff was first. About a minute behind him was Mia. I watched as her beautiful legs carried her down the stairs. My shirt swallowed her up. She had folded the sleeves up and the short tail came down to her mid thigh. She wore strappy high heels and her pearls were a great finishing touch. I stood up and she walked right to me. I told her to take my clothes off. She nervously undressed me until I was down to my boxers. I then told her to stop and just stand and let me look at her. I held her hands up and told Jeff that I wanted him to stand behind Mia and undo her shirt buttons starting with the top. As Jeff unbuttoned her shirt, Mia blushed and tried to not look into my eyes. Then I told Jeff to slowly take off her panties. She started to help, but I told her that this was Jeff's job to do. I watched as he pulled down her panties, slid them over her hips and down her legs. When they got to the floor, he held them as she stepped out. When Jeff stood up, I told him to hold open her shirt so that I could take a better look. I was impressed. She was athletic and well built in her compact frame. Mia blushed as I looked at her. There was a small step stool in the kitchen and I told Jeff to bring it. I had Mia stand on it and told her to turn around so that I could see her better. With her standing on the stool, I got close and kissed her. It took a couple of kisses before she warmed up and started to kiss passionately. I touched her back, her sides, and ran my hands up to her breasts. She felt like she melted with us kissing and me touching and cupping her breasts. I helped her down from the stool and had her sit on the coffee table. Then I stepped closer to her, my groin was up close to her face. I said, "you know what to do." She hesitated. Jeff sat there stunned. She swallowed hard, then reached up to the waist band of my boxers and started to pull them down. As she leaned forward to slid my boxers down my legs, my dick touched her forehead. Mia sat up and waited. She was waiting to be told what to do next. I just stood there in front of her. Finally I said again, "you know what to do."