Sex stories, milf, I opened my eyes and smiled, tonight was the night! After six weeks of saving every extra dollar I could, I was only twenty dollars short of the two hundred I needed and I was going to make that this morning! I lay there staring at the ceiling, my cock already stirring as I envisioned the night to come.
Glancing over at the other side of the room, I saw Jimmy was still asleep. He was lying on his side with his back to me and sliding my hand under the covers; I grabbed my now fully erect cock and started to stroke it. Closing my eyes, I thought of a pair long well shaped legs wrapped around me and imagined what those big tits would look like out of her sexy black lace bra. I could all but feel the wet heat of her mature pussy and just as good; the warm, wet and experienced mouth of an older woman who knew how to suck cock better than any girl my age.
I thought of that long blonde hair trailing down my stomach, fanned across my thighs. I had no idea what her face looked like, but pictured big blue eyes to go with that blond hair. Those eyes would be looking up at me while her lips were wrapped around my cock. My hand moved faster and I held back a moan; I was already close. My mind jumped to having her on her knees, grabbing those curvy hips and watching that well rounded ass while my cock slammed into it.
I would be fucking her as hard as I could and with no complaints because older women loved getting it hard and fast and could care less what you thought of them, they were just out for a good hard fucking. I'd whip my cock out and tell her to roll over and spray my hot cum in her mouth and all over her face. Unlike other girls I'd been with she wouldn't say no, because end of the day I would be paying good money for her to do anything I wanted and most likely a hot cougar like her would love…
"Oh!" a gasp escaped me as my cock exploded in my hand and I felt a warm sticky stream of cum splash onto my stomach.
I continued to pump, all the time imagining my load going into a pretty mouth and not all over myself. When I was finished, I lay there with my heart pounding while holding the sheet over my sticky stomach.
"Hey Nick, you awake?"
I quickly slipped my boxers up and dropped the sheet, wincing as it stuck to my stomach. Sitting up, I looked over to see Jimmy was now sitting on the side of the bed facing me. Shit, how long had he been awake?
"Yeah." I said simply.
"Good," Jimmy got up and after stretching, picked up a pair of sweat pants and slipped them over his boxers. Walking towards the window he said, "It's going to be a great day. Look at it out there." leaning on the windowsill he took a deep breath, "Clear skies, only in the seventies and it's a Saturday after a week of rain, we're going to get some calls today!" Facing me, he asked. "We got Mrs. Williams at eight and The Donovan's for nine thirty, but that's it right?"
"So far." I said. "But you're right, we'll get more."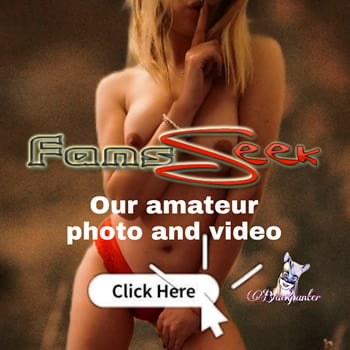 "Well do me a favor, and check the e-mails and bump our ad, I want us on top of those other guys."