My eyes opened at 7 AM. My mind was blank at the beginning. As I tried to move I felt the body of Lata on top of me. Lata was still sleeping, her breath falling on my shoulders. Her dark naked body rested on mine. I could feel the smell of her body, common to the tribal community which she belonged to. Her boobs were pressed on my boobs, I remembered she was sucking on them during the last session of the steamy sex we had last night. After that around 1 AM she lay on top of me and while engaged in deep kissing we fell asleep. And then I remembered it all, how I turned into a lesbian, with the maid.
My name is Puja and it was the time when I had just turned 18. It was the year 2001. I was studying in college with Chemistry honours. My parents were both engineers in a construction firm and were always busy with their work. We lived in an ancestral house huge in size but used only a portion of the house including a hall,two bedrooms and a kitchen. The rest of the house was kept under lock and key but opened for maintenance daily by our housekeeper Seema only in presence of mom or dad. We had some domestic help in the form of a cook Gita, a driver Raja, the housekeeper Seema and a maid Lata. Other than maintaining the closed rooms Seema also supervised the work of Lata and Gita. None of them resided at our home and usually left after their work got over.
Lata was a tribal woman residing in a 'basti' in our neighborhood. People from that basti used to serve as workers in the construction firm in which mom and dad were working. Lata was in her mid-thirties at that time. People from her tribe are usually dark-complexioned but Lata was probably one of the darkest among them. Her skin was really very dark, almost jet black. She had an average look but had a nice figure. She lost her husband within a year of her marriage. Being an orphan she was thus left alone in the world. In order to make ends meet she worked as a maid. She didn't want to work in the construction firm as her late husband used to work there.
Before I tell you about the night that I mentioned in the beginning I want to share in detail all important events that finally led to that. Even since Lata started working in our house I could always feel she used to stare at me. I felt that she used to scan my body with her eyes. I noticed it but never gave it a thought, assuming it was just my imagination. But a few more incidents happened which made me think again.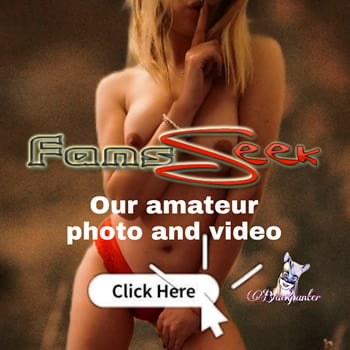 Once I found that while washing clothes she was sniffing my T-shirt. It seemed really weird to see her do so. Once I was thirsty and asked Gita for a glass of water as I had applied mehndi on my hands. Lata rushed instead and brought the water. She lifted the glass to my lips and let me sip the water, her eyes staring at me all the time. As I finished drinking, she slowly put her thumb under my lower lip and rubbed the little droplet of water accumulated there. I was so shocked by this that couldn't utter a word. I just gazed at her. She smiled just a bit and went away with the empty glass. I grew curious about her behavior and hence decided not to reveal her actions to my parents. Another day as I came out in my towel after shower, I was shocked to see Lata in my room. She was holding a glass of juice in one hand and with the other she was fondling my lingerie on the bed. As she saw me she gave a notorious smile and gazed on my towel clad body. "Have some juice", she said with a smile. Her teeth looked very white, probably because of the contrast with her black skin. I took the glass and in the process Lata stirred her fingers on mine. She left soon leaving me in a world of thoughts.