Hi telugu sex story readers. This is Praveen. Naa age 23 years and i am from Tirupathi..
Naa life lo jarigina loo jariginaa memorable experience ni meetho share chesukovali ani ee story rastunna.
Story konchem detailed ga rasanu opika tho chadavandi. Ippatiki aunty tho naa relationship continue avutondi.
Ee site lo story rayadaaniki tana permission theesukunna kabatte rastunna. Nenu naatho sex chesina or sex chat chesina valla details and pics evaritho share chesukonu.
So please evaru vati kosam naaku message cheyyakandi.
Inka story loki vaste idhi nenu Tirupati lo degree chadive appudu. Naaku naa pakka intlo lo unde oka divorced aunty ki madya jarigindi.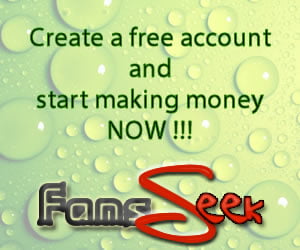 Aunty age 35. Tanu 2 years back husband nunchi divorce teesukundi. Aa tarwata Tirupati lo teacher ga work chestu house rent ki teesukoni single ga untondi.
Tanaki oka 10 years papa undi. Aa papa hostel lo untu chaduvukuntondi. (Ee details anni tarwata aunty cheppindi. )
Nenu Tirupati loni oka college lo degree join ayyanu. College hostel lo undatam istam leka college ki daggarlo oka room ni rent ki choosukunna.
Owner ki advance pay chesi 2 days lo vastanu ani cheppanu. 2 days tarwata luggage teesukoni vaste owner room keys ichadu. Nenu luggage room lo pettesi college ki vellipoyanu.
Evng room ki vachi luggage antha sardhesi. Tea tagadaniki bayataki veltunte. Pakka house aunty corridor lo battalu aaresthu undi.
Adhe nenu first time tana ni choodatam. Tanu chalaa bagundi choodgaane edo teliyani feeling kaligindi naaku.
Tanu nannu choosi oka smile ichi nuvvena pakka room ki kotha ga rent ki vachindi ani adigindi. Nenu aunu madam ani naa name cheppanu.
Tanu kooda tana name cheppindi. Tanu battalu anni aaresi bye cheppi inti loki vellipoyindi. Nenu kooda tea tagadaniki vellipoyanu.
Aa tarwata tanu eppudaina naaku eduru padithe smile ichevadini. Tanu kooda return smile ichedi anthe tappa idharam ekkuva ga emi matladukoledu.
Oka sunday morning nenu tea tagadaniki bayataki veltunte aunty nannu pilichindi. Enti madam ani adigithe bayata veltunnav kada naaku chicken theesukoni ra ani cheppi money icchindi.
Nenu velli chicken theesukoni vachi. Door bell ring cheste tanu vachi theesukoni thanks cheppindi. Ayyo parledu madam ani nenu naa room ki vellabotunte.
Tanu lopaliki ra tea taagi veldhuvu ani andi. Nenu naakem vadhu madam ippude taagesi vastunna ani cheppanu.
Ayithe afternoon lunch ki bayataki vellakunda maa intiki ra idharam kalisi lunch chedham andi. Nenu vadhu madam ani antunna tanu vinakunda.
Lunch ready chesi pilustanu ra ani cheppi lopaliki vellipoyindi. Nenu naa room ki vachesanu.
Afternoon aunty lunch ready chesi nannu piliste vellanu. Idharam lunch chestunte tanu college ela undi. Mee parents em chestuntaru ani naa gurinchi motham adigithe nenu cheppanu.
Aa tarwata nenu meeru okare untunnaru. Mee husband and kids ekkada untaru ani adiganu.
Daniki tanu konchem sad ga face petti naa husband tagudiki banisa ayyi nannu torture chestunte. 2 years back divorce teesukunna.
Naaku oka 10 years papa undi. Tanu present hotel lo untondi ani cheppindi. Nenu mee personal life gurinchi adigi ibbandi pettanu ani sorry cheppanu. Tanu parledu le ani cheppindi.
Ala matladukuntu idharam lunch complete chesam. Nuvvu sofa lo kurchoni TV chustu undu nenu ivi kadigesi vastanu ani cheppi kitchen loki vellindi.
10 minutes tarwata vachi sofa lo naa pakkana kurchoni tanu kooda TV chustondi. TV choostu madyalo aunty room lo nuv okkadive untunnav. Friends evaru lera ani adigindi.
Adem ledu aunty naaku ontari ga undatame istam ani cheppanu. Adhi enti ani aunty adigithe childhood nunchi anthe ani cheppanu.
Kasepu akkade aunty tho kalisi TV chustu unnanu. Nidra vastondi ani aunty ki bye cheppi naa room ki vachi padukunesa.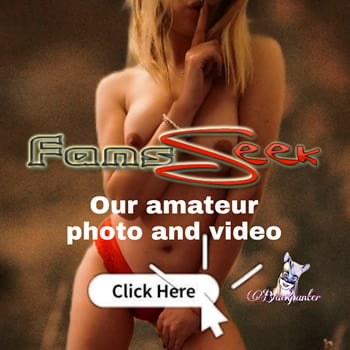 Aunty single ga untundi kabatti emaina help kavali ante nannu adigedi. Nenu help chesevadini. Tana kooda intlo edaina special cheste naaku techi ichedi.