Hi readers, yela unnaru nanu me rajaaa. Chala rojulu taravata malli oka kotha and real experiencetho me mundhuku ila vachanu.
Inthaka mundhu meku cheppina 5 experience taravata chala gap vachindhi. Inka yevaru naku satisfaction kavali ani adagaledu, but regular ga oka 2 members tho weekly 1 time sex chesthunanu.
Yevaru kothavalu lekkapovadam, and na storieski manchi response vachina nanu satisfaction kosam kalavapovadamtho chala disappoint ayyanu.
Kontha mandhi hangoutlo chat chesthu manchi friendship ayyaka. Malli mataladakapovadam, asalu vallu women kakapovadam.
Ila chala jarigindhi. Inka nanu anukunanu waste inka anni. Kani oka story reader hangoutlo early morning 4ki sms pettindhi.
Naku appuday litega melukuva vachindhi phone chustye hi ani sms. Si story start chesi mundhu. Womens andariki oka request.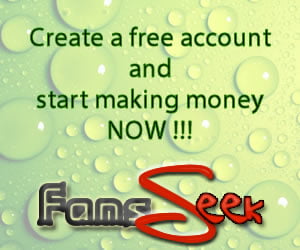 Nanu meku only sex satisfaction invadam kosam matarame na real experience share chesukuntunanu.
5 memberlo 2 members na behavior nachi, nanu chesthunadhi bhagundhi ani inka natho relationlo unnaru.
So na dagara nunchi meku yelanti problem undadhu, so meru freega natho undavachu so will see how many of kk readers will approach me😌😌.
Inka storyloki vasthye, earlymorning sms chusi happyga feel ayyanu.
Aunty: Hi raja garu.
Me: Hi andi.
Aunty: Me story chala bhagundhi andi.
Me: Thank you so much.
Aunty: Meru nijamga ila satisfy chesthara?
Me: Cheyakunda 5 memberstho cheyalenu kada andi, me yenti intha earlymorning sms chesaru.
Aunty: Yem ledu andi nina night me story chadhivanu chala nachindhi. So, ala story kosam alochisthu nidrapataledu, so okasari chudham anni sms chesanu.
Me: Ohhh thank you andi, meku storylo yem nachindhi.
Aunty: Meru ladies ni bhaga ardam chesuktunaru, vallaki yela kavalo, and vallaki yem problem lekkunda untunaru adhiii nachindhi.
Me: Antyena inka nachaledu a.
Aunty: Inka undhi anukondhiiii.
Me: Mari cheppandi yenduku shy feel avthundhi.
Aunty: Naku oka help chesthara?
Me: Help! Ah cheppandi.
Aunty: Naku oka friend undhi thanaki valla husband tho sex satisfaction ledu. Naku chala sarulu cheppindhi, chala badhapadthundhi kuda, so meru thanaki help chesthara.
Me: Shock, friend kosam adagadam yenti anni.
Me: Meku me husbandtho satisfaction undhaaaaa?
Aunty: Bye.
Inka nanu aiepindhi, malli sms radhu anvasaramga adiganu ani, malli padukunanu. Inka aunty dagaranunchi sms ledu. Malli oka 4 days taravata sms vachindhi, chusi happy feel ayyanu.
Aunty: Hi.
Me: Hiiiii.
Aunty: Yela unnaru?
Me: Fine, meru yela unnaru?
Aunty: Fine.
Me: Sorry andi.
Aunty: Yenduku?
Me: Ah roju morning adiganu kada andukuu.
Aunty: It's okk.
Me: Cheppindhi inka yenti?
Aunty: Meru cheppali na friend ki help adiganu kada chesthara mari?
Me: Hmmm chesthanu andhiii.
Aunty: Thank you andiii.
Me: Me friend age yentha?
Aunty: 34.
Me: Niceee.
Aunty: Yeppudu mariii?
Me: Meru cheppali.
Aunty: E weekend saturday and sunday okna meku.
Me: 2 days ah thanki yem problem undadha mari.
Aunty: Avvi anni thanu, nanu chusukuntam, meku okna kada cheppandi.
Me: Naku okkkkk.
Aunty: Okk thank you andi, friday night chepputhanu yekkadaki ravalo.
Me: Ok andhi byee.
Aunty: Byee.
Inka nanu alochanalo paddanu ivvida nijamga thana friend kosam aduguthundha, or manaki risk avthundha anni.
Sare chudham anni friday kosam wait chesthunanu, friday 12: 45 varaku wait chesanu no sms, inka lite tesukunanu padukunanu.
6 ki lechanu, phone chusthye 16 sms unnaiii auntydagara nunchi. Abbhhaaaa anukoni reply ichanu ventane sms vachindhi.
Aunty: Yenti sms ki reply ivvavu.
Me: Padukunanu andi.
Aunty: Sms isthanu ani cheppanuga.
Me: Night 12: 45 varaku wait chesanu inka sms lekkapothye padukunanu.
Aunty: Ma problem maku untaiii anni arrange chesukovaligaa, sari fastga ready avvuuu addresses pampinchanu vachiyy.
Me: Okkk anniii ready aipoyanu cheppina addresski reached ani sms pettanu.
10 min lo aunty nanu pick chesukodaniki vachindhi. Chusi shock ayipoyanu chala sexyga undhi aunty. Manichi figure tho na modda lepindhi.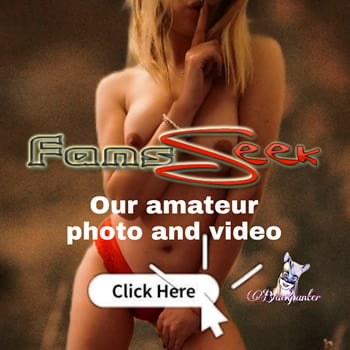 34-34-36 size auntydhi. Chaaa aunty valla friend kosam pilichindhi aunty kuda natho sex chesthye bhagunu anukunanu.