Family taboo, I Love My Sister, What one sister won't do for the other, Looking back on it, there were a lot of unusual events that night, but the one that stands out the most, to me, is my sister licking her husband's cum out of my pussy. Not that I hadn't been fucked by men other than my husband before, and not that I hadn't had a woman go down on me before. Not that I hadn't had my cream pie eaten before either; my husband had sucked his load, and others, out of my fucked cunt many times. And, truth be told, not that I hadn't had sex with my sister before; we'd been intimate many times in the past years.
It was the confluence of these factors, the unique combination of details that made this particular portion of a totally hot night the most over the top and memorable. Seeing her grinning face lift up from beneath my shaved mound, with her lips and tongue coated in her husband's cream, fresh from my leaking fucked love hole, was a sight to behold. I got so hot I wanted to start again, from the beginning.
We didn't get together often anymore, my sister and I, what with jobs and kids and all, and getting all four of us together was even harder. But we had made plans, and everyone's schedule worked out, and since it had been so long we skipped the bar and dinner and went right to Marlie and Will's house. They had sent the kids to his mom's for the night, so we were alone, and horny and free. And we all new what we'd be doing!
We had drinks early, and got right to making out. Funny how that never stopped being fun, although in high school we could swap spit all night and it was great. I still enjoy a hot make out session, but with so much more to do, our mouths quickly moved to other parts, and before long Marlie and I were on our knees in front of our husbands, who sat on the couch, and we sucked their dicks and swapped back and forth several times. When I didn't move off Will the last time, Marlie pushed me up and he pulled his legs up, and she licked his ass while I sucked his cock. Jack, ever the opportunist, saw his opening and came off the couch to fuck Marlie from behind.
The rest of the night was a rapidly changing fuck fest, with the boys switching off occasionally, from me to Marlie, from pussy to mouth, then licking us both while Marlie and I kissed and sucked some nipple. We ended up, right before my favorite memory of the night, with me getting fucked by Will while Jack shoved his cock down my throat. I was hanging my head off the arm of the couch, with pillows under my shoulders, and I saw Marlie go behind my husband and play with his ass. I heard her goading him about how many fingers she was shoving in him, and that made him cum quickly, but the anal stimulation made him spasm, and his cock slipped mostly out of my mouth, and his load shot all over my face while I tried to catch it in my mouth. The sight of me getting a facial was too much for Will and he blew his load deep into my cunt before I could climax.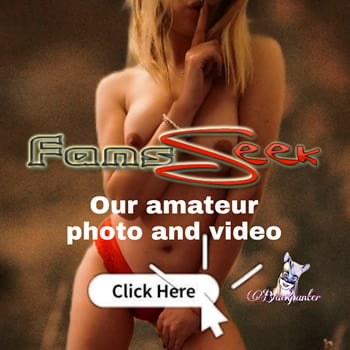 So the guys pulled out, and Marlie looked at me. She hadn't cum either, and she was as turned on as I was. So she shoved her fingers into my mouth, fresh from Jack's ass, and licked the cum off my face and drooling it into my mouth around her fingers.