Hello all S4S readers. This Mr K here again from Bangalore. Thank you for the good responses for my previous story. Today I am sharing one more of my memorable experiences.
The story involves an interesting affair with my neighbor – Disha (name changed). She stayed in the same floor of our apartment building and had recently moved in with her husband and daughter who was around 3 years old. She was in her early 30's which I got to know from her later. She was easily looking like a college going girl with well-maintained body. I used to look at her for nice physical assets but careful enough not to get caught. Our families got to know each other slowly like any other neighbors.
Once I forgot to take the apartment keys when going to office but I came back early that day. I was sitting outside near the stairs as there was no at home and it would take few hours for anyone in my family to be back at home thanks for the never ending traffic in Bangalore. Disha noticed me and inquired why I was sitting outside. I told her that I am about to go to nearby mall to watch some movie and kill time. But she invited me to her apartment and watch TV in her place. I was hesitant initially but I gave in because of her kindness.
I was sitting and watching TV while she went in to prepare food for dinner. Her daughter was sleeping in the bedroom. Disha's husband would be usually come late at night due to his business. I heard a loud sound from her while she was in kitchen. I inquired about what happened and it looked like she sprained her back while trying pick some things from the upper shelfs which was bit higher for her. I offered her water and told her to relax for some time. We both sat in the sofa and started to chat in casual way. But I could see she was still having the pain in her back and it was making her uncomfortable. I suggested to her to apply some pain relief ointments in the back so she could get some relief. Disha told there was a pain relief massage oil at home but she cannot do it herself as her hands were hurting when she tried to reach out for her back.
I was thinking for a while and asked her if I could help but she was confused and gave no reply on that. She tried to get up and go to bed room but the pain increased for her. So she finally agreed to take my help with the pain relief oil. She went to the other bedroom and lied down on the bed. She was wearing a Sari that day and told me to apply a little oil and then spread it across the back. I proceeded to apply the oil below her blouse and it was slowly working as she was letting out of signs of relief. Disha asked me to continue for some more time as it was reducing the pain greatly.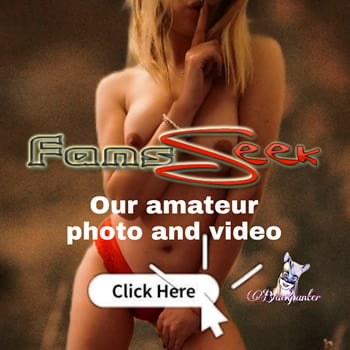 I applied oil under her blouse too as she said there was pain further up too but it was difficult because of her blouse and I told her the same. She adjusted the Sari completely off from her topside and she told me to unhook the blouse to my disbelief but I knew I am having control over her now. I played my hands over and above her black bra with the massage oil with my intentions set on something else. She was slowly moaning while enjoying the massage and I stopped suddenly. She asked why I stopped to which I replied the bra is blocking the free flow of my hands over her back. She told me to unhook that one as well. Now I was massaging all over her naked back with her smooth silk which started to drive me crazy.