I_AM_MARCUS_LENNOX: FIRST RIDE
By GUE
DRIP…DRIP…DRIP…
The sound of a leaking faucet breaches the airwaves of the small hotel room as I sit on my queen size bed quietly, feeling uneasy, this isn't working. I look down at my cell phone, the time states 12:31 am., but it feels like it's already seven in the morning. I take a peek at my laptop to be sure, and find my answer is now 12:32 am. I must be doing something wrong. I pull up my Front-Page Ad to see if I uploaded it wrong. Opening the page, I am greeted with: "Ladies why should the fellas have all the fun?" in BOLD letters at the top of the page followed by five pictures of myself. Some shirtless, and others of me in tight boxers in a variety of poses, I start to smile. I am not a bad looking guy: 5'8, Slim but athletic build, big kissable lips, military buzz cut, clean-shaven beside my goatee and beard, in perfect alignment with my dog tags. They hang down from my neck to my pecs to complete the whole "Bring home a Soldier" package I was selling, I can see the marketability.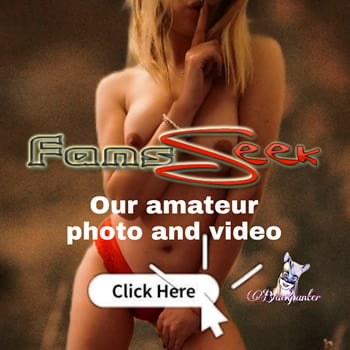 Now, I am not the talented Chris Brown or beloved Idris Elba, although I have gotten a brown-skinned Donald Glover from time to time, I haven't gotten many complaints. Sounds and looks exactly how I put it, I look back up at the clock, and see it is 12:40 am, and I got here at 10:00 pm, so what am I missing? I slaved and slaved over articles, researching different poses, other escorts, and porn-stars in this line of work, sex work is hard. I did it all, from the right pictures to accenting my font and text, and even taking some photography classes and checking out YouTube on what makes an appealing dick picture. I put so much science into this, someone should call Neil DeGrasse Tyson to fact check. I am hitting all of the checks, yet my phone and inbox was and still as dry as this summer heat, I step outside to clear my head. Though warm, the air is nice as a slight night breeze flows through my tank and Army PT sweats, I look off into the distance and see the neighboring "Bargain Bin" blinds the night sky and making the stars disappear.
Maybe I just wasn't cut out for this line of work, hell, ever since I got out of the military, I don't seem to be cut out for any type of work. No big business job, no 9-5, can't even get calls back from most side jobs to make ends meet. Why didn't I stay in the military you ask? The military was good to me, the pay was great, got amazing traveling miles and got to get out of my small-town Oklahoma City. I just felt there was more out there for me, that I was meant for something more, like I had a purpose, just like every human out on this planet. Now? Now it just seems escorting wasn't my go-to, so what is? Sighing, I see a couple of people walking around. The hotel seems to compliment the 60 dollars a night price tag: bruised, unpainted walls, metal stairs, a sea of trash filled the small parking lot, tons of escorts and sketchy people walking around. I can tell you now, for a male client, this is nothing but another nutt, but a female client would be more declined to escape reality when my next-door neighbor screams at his television in Spanish.