Sex stories, Hot wife at casino gambles for more than money, My wife Beth was normally a conservative type. Although she was a very passionate woman in bed, rarely did she ever divulge her sexual fantasies to me. The only one she ever really discussed was the idea of having sex with two men while I watched. Under normal circumstances, this would have bothered me, but as our relationship grew, I became more secure in knowing Beth loved me and her fantasy was a healthy desire. We often talked about it during our incredible sex sessions, but never at any other time. One night we just happen to catch part of a porno flick on TV that showed a woman having sex with several men. On a whim, I brought up Beth's fantasy of having sex with other men and teased her a little about it. Out of the blue, she asked if I would really let her do something like that. Detecting that she was a little more serious than normal, I told her as long as I was present at the time it happened, it would be an incredible experience for everyone concerned.
After our second child was born, Beth worked hard to regain the body she had when we were first married. Frequent trips to the gym and hours on the stationary bike in our basement led to her looking the best she ever had – weighing in at a gorgeous 115 lbs., 34C-26-34. To help her celebrate her achievements, I bought her a session at a spa and her hairdresser.
Knowing that Beth would want to go out and indulge herself after her trip to the salon, I arranged to have the teenage daughter of a neighbour look after the kids for the night. When Beth got home that afternoon she looked absolutely stunning. Her long brown hair curled down over her shoulders, framing her perfect face. I told her that tonight was her night to do anything she wanted. We agreed to go out for a nice meal, followed by a visit to the new casino that had opened in town. When she came downstairs, ready to leave, she was a vision. Beth had put on a simple black dress that revealed just how hard she had worked to get back into shape. Her heels accentuated the curve of her calves, and just a hint of thigh showed before the hem hid the rest of her legs.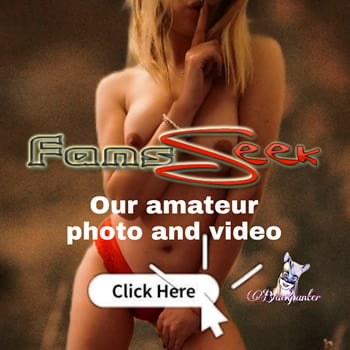 We started off with a nice meal at a classy restaurant near the casino. I was very proud to be seen with such a beauty…and impressed just how the service improved from the young wait staff for my beautiful lady. After we paid the bill, Beth and I decided to head for the next destination, The Crown Royale. Things were buzzing when we got there, a sizable crowd had turned out for the night and everyone was taking in the gambling action. Beth and I circulated a little bit to have a good look at the casino since this was our first visit. Since neither of us were big gamblers, we decided to start with the slot machines. Beth had better luck than I did and had soon accumulated a nice little bundle of about $1,350. Rather than blow it back on the machines, she suggested we head for the nightclub and dance a bit. We hit the dance floor for a few faster songs and when a slow song came on, I finally got the chance to hold her close. I knew everyone was looking at her because she was the most beautiful woman in the room. I told her how much I loved her and asked her how she was enjoying her night.