Hello sexy readers down there
A big thanks to all of you who read and took time to appreciate me through your mails. Sorry if I was not able to reply any of you. So here pinning down the second part of my sexual journey.
For readers who don't know me please read the first part at Happily made my husband cuckold .
After my husband entered the house we didn't stop our act but yet fucked in doggy position on the sofa in main hall. My husband vijay was slowly peeping out to have a view of me fucking like a bitch. I can see him peeping and I made heavy moans and started talking dirty. Ummmm raajjj fuck meee ssss push it hard with more speed. Mmmm fuck me haaard. I can see vijay sobbing and I was really happy that I made him know my value. Raj fucked me in doggy position for another 15 minutes and he collapsed. We slept on each other on the sofa only and relaxed cuddling each other. I was on the bottom and he was on top of me with his big black cobra sized dick still inside me. We kissed each other on lips cheeks and on forehead. I wanted to have another orgasm badly. He made me feel the real pleasure after soo long a time. To make vijay more angry I asked him to get out of the bedroom and raj lifted me with his hands, still his dick inside my pussy and we both together jumped on the bed.
I purposefully kept the bedroom door open to make vijay have a clear view of how I was getting fucked. Vijay moved on to center hall sat on the sofa where we fucked for 2 hours and was pretending like he was not peeping at us. Meanwhile raaj took some parachute coconut oil and applied to his dick. I asked him why he was doing. He simply closed my mouth with his hands and told me slowly in my ears that he is going to fuck my ass and take my virginity. I was hell scared. He has such a hard and thick penis which doesn't fit even in a voluptuous women ass. I denied saying please don't fuck me in my ass. He felt bad about my decision and moved aside without fucking my pussy. I asked him to please fuck me in my pussy.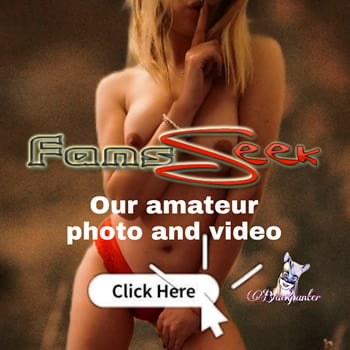 Raj: I will fuck your pussy only if you allow me to fuck your ass. Please allow me to fuck you ass. Im still a virgin in ass fucking.
Sanjana: I was soo turned on that I cant wait to get my pussy fucked. Having no other option I told his that only 1 round in ass.
He accepted and took some oil on his pointing finger and middle finger and inserted both his fingers in my virgin ass. My ass hole is very small in girth to take it. He tried to push it , but it was nit able to enter. He tried for almost 2 minutes and then on a final note gave a big hard push . aaahhhh raaj remove it please please remove it I cant bear the pain. He was not even able to take it out. He tried but failed. I felt my skin on ass tearing. He stayed there in a stiff position. Soon I was able to adapt to the situation and I signaled him to enter me. He applied more oil on his dick and my ass as well. With slow push he was able to make movements in my ass. He fucked me slowly and I was enjoying it. I didn't knew till date that even my ass hole can give me pleasure. He entered almost 4 inches of his dick. He was humping me slowly and I was moaning closing my eyes ummm fuck raaj my raja fuck me. Meanwhile when he was fucking me hard in my ass I made a big fart and some of my shit was poured on his penis. it may seem disgusting but this is exactly what I did. He didn't mind and was smiling and pulled his dick out of my ass. His penis is full of shit and we both went to bathroom together and I cleaned his shit dripping penis and he cleaned my ass.