Husband invites stranger over to fuck his wife, In my first story, I told you about how my husband and his best friend seduced me into my very first threesome. I'm only 5'0″ with a petite frame and small B-cup breasts. I'm over 50 years old and don't consider myself a porn star by any means. The first story was when I was only 22 years old and married just 3 years. I was a virgin bride committed to my husband. You can read the 1st story to fill in the rest of the blanks if you like.
My first extra-marital sex encounter turned me on so much that for 3 months my husband and I had the most incredible sessions of steaming hot sex.
I considered myself a very morally fit person but after time, I started feeling very guilty for having let myself be seduced by another man, even if it was my husband's doing. I couldn't shake the feeling of how wrong and taboo it was to have sex with another guy who wasn't my husband. Sharing my body with others was wrong and I knew it.
As I said, the sex after was incredible! After a while, I think some of the sex was me trying to wash the memory of Jon's body off of mine by using my husband's body. But, the more I thought about it, the dirtier I felt. Eventually, I buried myself inside my Christian beliefs and swore to myself that I would never let it happen again. My husband agreed to stand by my wishes even though the memory of Jon's naked body, lying between my spread thighs, pumping his hips against my burning loins while he emptied his youthful semen inside my bare pussy still haunted my thoughts.
Two years later, my good girl persona was in full bloom. Everyone thought I was the perfect little housewife and mom. The wife sharing fantasy for my husband was still there and it would come out every so often but nothing to be alarmed about. I participated with the fantasy play mainly because I thought I was just doing it for him. Jon wasn't mentioned much so I guess I was just being naive to think another man joining me in my bed could ever happen again.
Like I said in the first story, hubby was good. I had no idea how patient of a man he could be. We slowly, over about a two year time frame, started roleplaying with different situations. I was the patient, he was the doctor who would take advantage of me. One of my favorites was him being a masseuse who would touch my body inappropriately. Whoever it was, I always responded with extreme desire which usually ended with a wet bed.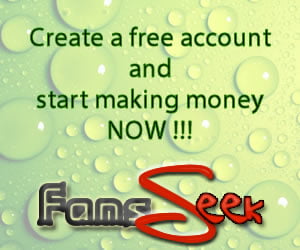 While watching a few adult movies, I discovered I had a few kinks of my own. Films of a woman being used like a whore or being tied up and taken would turn me on the most. It disturbed me that the desire was so strong but I couldn't resist and didn't realize at the time that my mind and body were getting ready for another moral battle. Hubby of course noticed my reactions and skillfully played me into his hands and the hands of others.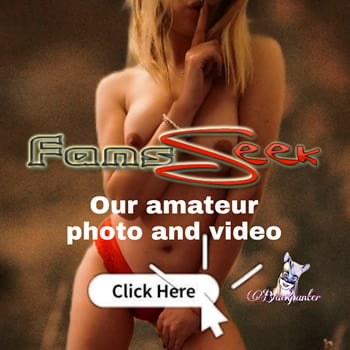 One roleplaying session that I remember the most was where he would blindfold me and tie me to the bed with my hands tied to the top two corners while my ankles were tied to the bottom corners. He used some of his silk ties so I would be comfortable. We made out for a long while as he touched my naked body caressing every inch of me. He told me that he had a guy waiting outside the house right now just waiting to be called in to service me. I was being brought to another orgasm with a dildo and vibrator so I didn't think anything of it except for sex talk to get me going. I still find it hard to believe that I even owned a sex toy back then with all my goodie goodie beliefs. His kisses on my body were soft in some places or he would nibble me in others. Problem was, I didn't know which one I liked better. I wasn't going to tell him that though. The first time he did this was scary and exciting at the same time. After a good half hour of him torturing me into orgasm after orgasm he left the room and I heard the outside door open and close. Before he closed it he shouted that he was going out and to be good while he was gone. What? Hey! It was inconceivable that he would leave me like this!