Hello, this is the first time I am posting here so please bear with me. I have been an avid reader on this site for ages and I felt it was only fair that I too share a story. Fair warning, this is not going to be a wham bam thank you ma'am kind of story, so be advised. Also all names have been changed for good measure.
This is a story of the year 2005, when my cousin brother and I moved from Delhi to Pune for our 11th – 12th standard studies. We got placed in different colleges via the centralized admission form system of Pune University. The two of us rented a 1bhk apartment on the outskirts of Pune because the ones in the city were expensive. We had each bought second hand bikes and didn't mind the daily ride into the city, or rather we enjoyed it. I started fancying a girl in my class since the very early days in college but being from convent boys only school, could never muster the courage to talk to her.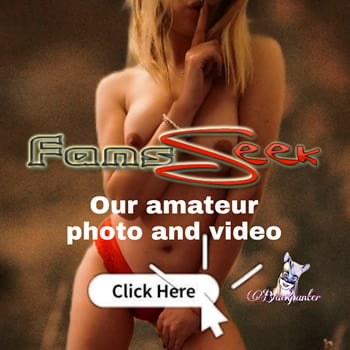 Let me tell you a little about her before we dive into the story – Her name was Rashmi. She was a gujrati. She was fair, about 5'4", slim, and proportionately endowed. She wore spectacles. Her dressing was always the same – long kurti and leggings. Only later as our story progresses will we be able to see her in denims and t shirts. She always had an aura of confidence and style. Very minimalistic make up with usually long stylish ear rings hanging almost up-to her shoulders. All in all she was super cute.
Now back to the story. To cut a long story short we came in contact through my friend who had moved into her neighborhood about six months after we joined college. Slowly we became good friends. It was five of us – Rashmi, Neha (Rashmi's best friend), Rahul (the guy who moved into Rashmi's neighborhood), Imran and me. We started having lunch together and going on small trips to nearby places whenever possible. Anywhere we went, we always made it a point to return before dark because Rashmi's and Neha's parents were very strict and had very strict instructions about them being home before dark. I could still not gather any courage to let anyone know about my crush on Rashmi although I always looked for excuses to look at her light pinkish lips dreaming about how they tasted. That year passed without incident. The next year Rashmi and I started bonding a little more since we were the only ones in the group having cell phones. What I must point out here is that cell phones were only just beginning to enter the market on a large scale. I had one so that my parents cud contact me and she had one simply because she was from an extremely well to do family and her parents gifted it to her when she topped the 11th standard exams. We started texting each other. At first it was only forwarded jokes and stuff. Slowly we started talking to each other mainly via text messages about our lives and what we wanted from it. We got to know each other pretty well through this. The more I got to know her, the more I fell for her.
Around the mid of our second year I confessed my feelings for Rashmi to Rahul. His first reaction was – "ye sahi hai, Imran aur Neha toh couple ban hi gae hain (a different story for some other time), tu aur Rashmi bhi lag ja, uske baad mujhe bhool jaana tum log", but later he encouraged me to go ahead and talk to Rashmi. He also cautioned me to be careful because she was from a very conservative family and me confessing to her might break us apart. I contemplated a lot about what he had said and finally decided to tell her. I texted her to meet me at CCD behind our college after classes and told her that I had something very important to tell her and asked her not to say anything to our friends about this. I must point out here that in the entire period of time that we had known each other this was the first time just the two of us were meeting. She grew suspicious but agreed.